Want to Detoxify Your Liver? Eat These Foods
We all toxify our bodies by ingesting all processed foods that contain various chemicals. Prolonged toxicity triggers terminal illnesses. You may be making some lifestyle changes for the better, but are they enough to cleanse your body and make it as pristine as it was back when you were a kid? There is a need to detoxify your body through the foods you eat. 
The first body organs to detoxify should be the liver, which acts as a filter of what we consume. It also serves other purposes such as producing bile–a digestive juice—and regulating hormones. In this blog post, we provide you with a lost of some of the foods that detoxify the liver.
 Organic Carrots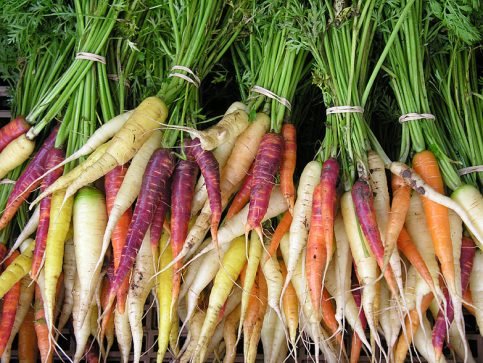 If you are planning a detox diet, do not forget to include organic carrots on your list. Carrots contain antioxidants and nutrients that detoxify the liver and improve its functioning.  The recommended amount is 2 to 3 carrots per day. However, if you have diabetes, you should limit your consumption to only one carrot per day.
Carrots are high in vitamin A, vitamin C, vitamin D, vitamin E, potassium, magnesium, phosphorus, biotin and various other essential nutrients that are healthy for your liver and your entire body. If you don't like to eat carrots raw, you can make a carrot juice in your blender by mixing carrots, lemon juice, and fresh ginger.
 Spinach
Spinach is a cruciferous vegetable, and it holds the reputation of being one of the healthiest plant-based sources of proteins. It contains vitamin B1, zinc, choline, protein, vitamin B6, vitamin K, iron, magnesium, folate, and copper, which neutralizes foreign substances in your liver; including chemicals and heavy metals. If you are the adventurous type, why not try the Spinach Salad with Warm Bacon Dressing from the Food Network?
 Broccoli
Broccoli is among the healthiest vegetables you can find in this world. It is rich in diindolylmethane, which reduces the risk of getting cancers that are related to high estrogen levels. Broccoli also activates the detoxifying enzymes of the liver, and that the effects of broccoli consumption can last for several weeks. Furthermore, the vegetable is a good source of vitamin A, vitamin B1, omega-3 fatty acids, calcium, selenium, protein, and iron.
 Garlic
Garlic used as a spice, and is a very strong herb? It is one of the most powerful antioxidants and antibacterial compounds. Garlic contains enzymes that are responsible for flushing harmful toxins out of the body. The fact that garlic contains allicin further helps to reduce the buildup of toxins in the liver and improve liver function.
 Tomatoes
A tomato is a nutrition powerhouse.For one, it maintains the skin's natural glow and keeps it young-looking.  Did you know that tomatoes also detox the liver? Tomatoes are rich in lycopene, a powerful all-natural antioxidant that cleanses the liver.
 Avocados
Avocados are well known as a source of healthy fats because they contain Omega-3 fatty acids and offer many benefits. They also contain Vitamin K, Vitamin B5, Vitamin E, Vitamin C, folate, potassium, vitamin A, and magnesium among others. Most importantly, they promote the natural production of glutathione, a substance inside the body that helps to flush toxins out of the liver. Therefore, it is recommended that you eat this superfruit because besides helping with liver detox, it is also good for the heart too!