Angelina Jolie Visits the Venezuelan-Colombian Border Refugee Camp
The occupants of the refugee camp at Maicao, Colombia, had a reason to smile on the first Saturday of June 2019. Angelina Jolie indeed raised the spirits of families and children at the camp as she paid the temporary settlers a courtesy visit. This camp is one of a kind in Colombia and it serves many Venezuelans who are seeking shelter as a result of the humanitarian crisis in their homeland.
Jolie had initially journeyed as a UNHCR special envoy to meet with the president of Colombia, Ivan Duque. She made known through a press conference that during the meeting, she and the president spoke on issues ranging from Venezuelan children (over 20,000 of them) who were now stateless to how his administration was committed to helping the refugees.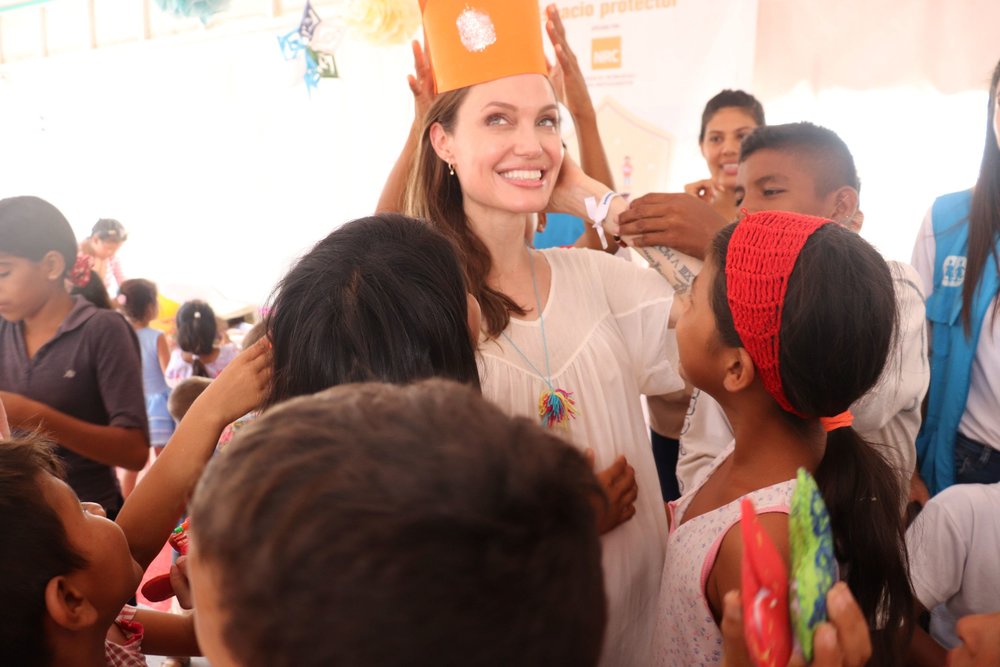 Jolie also mentioned that Peru, Colombia, and Ecuador had a pressing need to receive more support and relief materials from the international community. Colombia has been dramatically affected by the unrest in Venezuela, and according to recent statistics, more than 1.3 million refugees were taken into the country in the last four years. This accounts for most of the Venezuelan refugees recorded in all the neighboring countries.
During her visit to the refugee camp housing more than 350 people, 44-year-old Jolie was taken aback by the level of need she saw at the camp. She has pleaded with the UN and the International Organization for Migration to help in the creation of homes for those affected by the heated crisis going on in Venezuela.
On getting to the Camp, the actress went round, getting in touch with the affected families and the children present at the camp. She conversed with the camp authorities on various topics regarding the day-to-day routines at the camp and also urged them not to relent in their work. She also dedicated some of her time to play with the crowd of children, and some of them even made her a paper hat which she wore with a huge smile on her face.