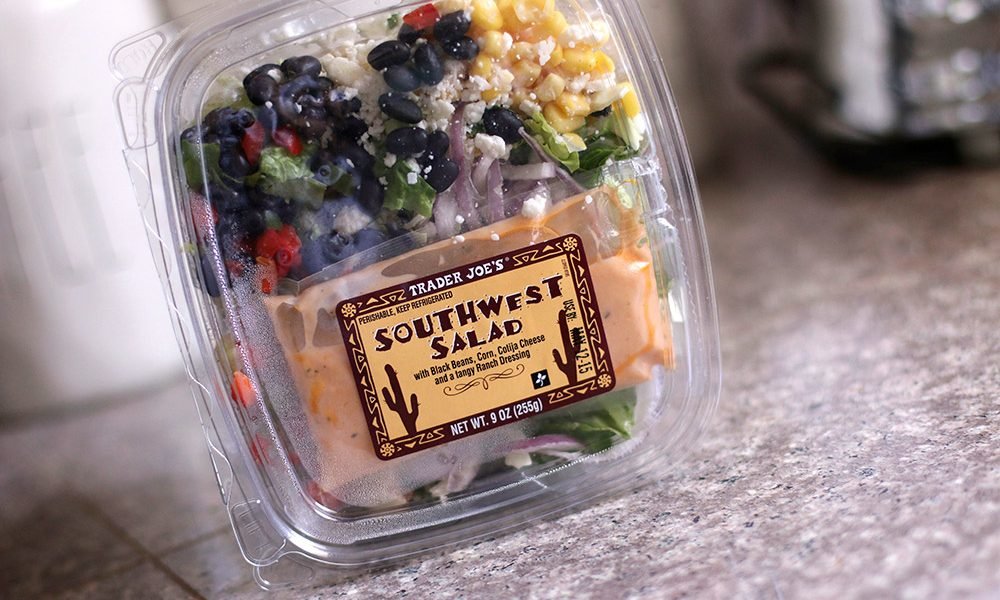 Trader Joe's Recalls Packaged Salads Over Plastic, Glass Shards Concerns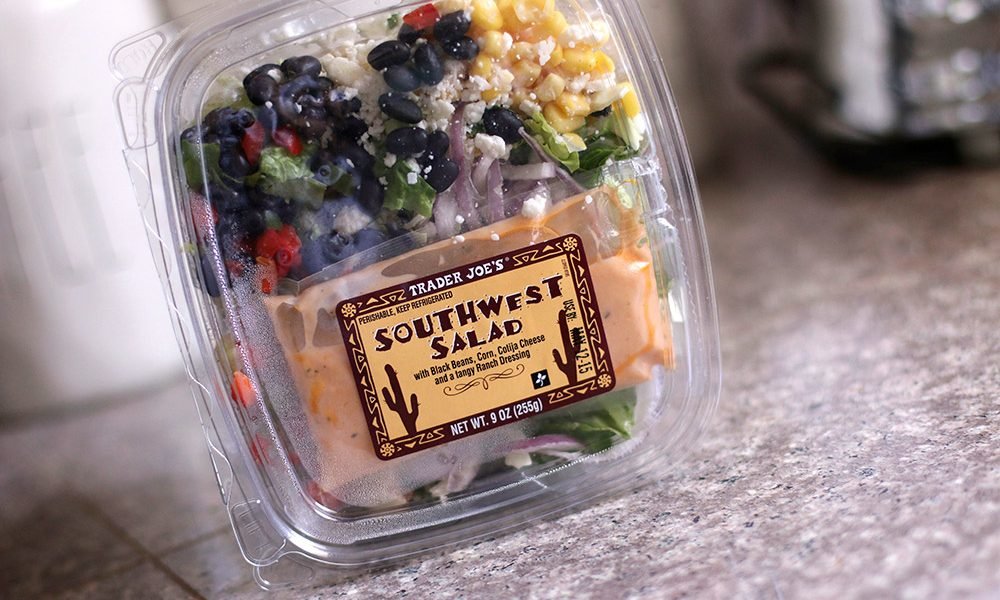 On 18th November, Trader Joe's pulled three of its packaged fresh salads from  various store shelves across Arizona after a supplier reported the products may contain pieces of glass or hard plastic.
The three potentially contaminated salads were the Curried White Chicken Deli salad, the White Meat Chicken salad, and the Turkey Cranberry Apple salad with expiry dates from Nov. 10-21, according to the statement released on Trader Joe's website.
The recall affects White Meat Chicken salads and Curried White Chicken Deli salads sold in multiple states, including California, Nevada, Utah, Colorado, New Mexico, Oklahoma, Texas, Oregon, Idaho, Washington, and Louisiana.
If you have bought packaged salads from any of the states listed above, then inspect to see if the products are labeled with the United States Department of Agriculture's "inspected" code P-40299.

According to Trader Joe's website, the products with the listed inspection code have been recalled. If your salad has different inspection code, then its because it was produced in separate facilities which don't raise contamination concerns.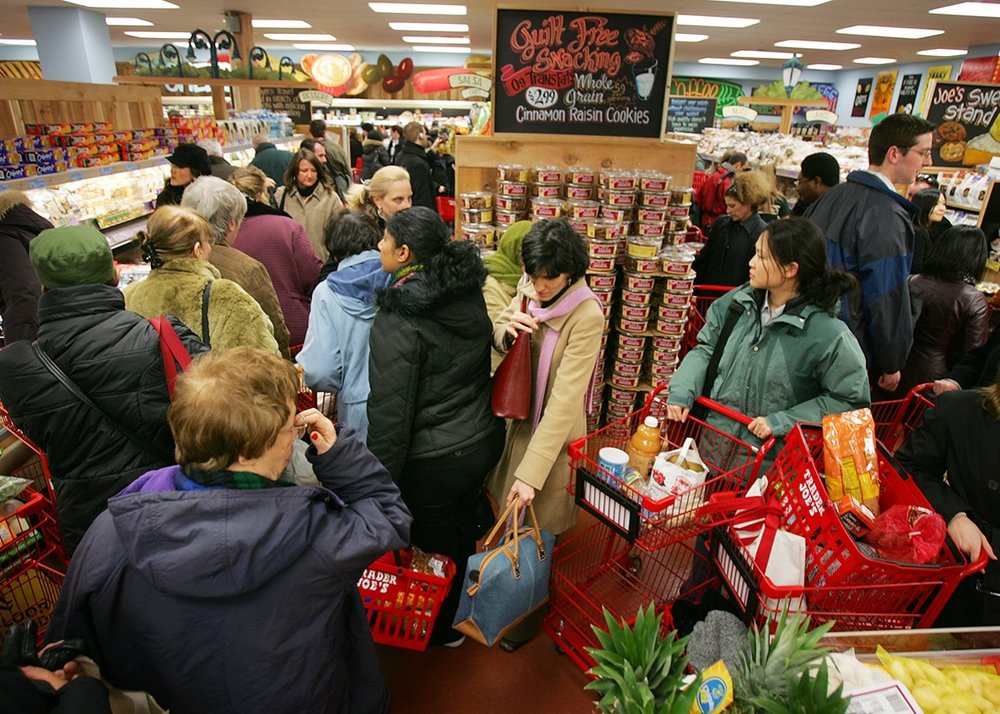 In the press release Trader, Joe's has announced that all contaminated products have already been removed from all the Trader Joe's stores, however, if you have bought the salad affected salads, the company urges you to return it to your nearest location and they will offer you a full refund.
What to do if your food has been recalled
A food recall occurs when its believed that a food may cause its consumers to become ill. A food manufacturer, distributor or government agencies (USDA or FDA) initiates the recall to take foods off the market. Some reasons for recalling food include:
Discovery of an organism in the product which can make the consumers sick

Discovery of a potential allergen in any product

Mislabeling or misbranding of a food. For example, a food might contain an allergen, like nuts or eggs, but those ingredients don't appear on the label.
General Information on Recalls
Recalls and Alerts by Topic
Resources
Food (except Meat, Poultry, or Egg Products)

Recalls, Market Withdrawals, & Safety Alerts

(FDA)

Significant food recalls and alerts over the last five years.

Recalled Product Photos on Flickr (FDA)

View photos of recalled foods.

Allergy Alerts (FDA)

Automatic notification of food allergy alerts issued by the FDA.

Sign-up for email alerts or subscribe to the news feed.

Major Product Recalls (FDA)

Details on the FDA's involvement with major recalls, such as peanut and pistachio recalls.

Consumer Advisories (FDA)

Advisories on recalls and alerts, such as products with E. coli and salmonella.

FDA 101: Product Recalls (FDA)

The basics of the recall process for food and other products.

Watch the video or read the article (1:51 minutes)

Meat, Poultry, or Egg Products

Current Recalls and Alerts

(USDA)

Chart lists product and date recalled with links to detailed news releases.

Food Recalls (USDA)

Provides valuable information about recalls of meat, poultry, or egg products.

Listen to the podcast or read the script (5:22 minutes)

Pet Food

Recalls, Market Withdrawals, & Safety Alerts

(FDA)

Significant food recalls and alerts over the last five years.
Important Things You Need To Know
Listeriosis is a life-threatening infection caused by eating food infected with the bacterium (germ) Listeria monocytogenes. The disease mainly affects pregnant women and their newborn babies, adults older than 65, and people with weak immune systems(such as cancer, cancer treatments, or other conditions like diabetes, kidney failure, liver disease, and HIV).
A person with Listeriosis usually has fever and muscle aches, sometimes preceded by diarrhea or other gastrointestinal symptoms. However, the symptoms vary with the infected person:
Adults

above 65 and people with weakened immune systems

: Symptoms can include muscle aches,  fever,  headache, stiff neck, confusion, loss of balance, and convulsions.

Pregnant women

: Pregnant women in general experience only fever and other nonspecific symptoms like chills or a headache. But, infection during pregnancy can also lead to stillbirth, miscarriage, premature delivery, or life-threatening infection of the newborn.

Healthy people

: Healthy people seldom develop invasive

Listeriosis

. But, people exposed to a very large dose of

Listeria

bacteria may also develop a non-invasive illness (meaning the bacteria don't spread into their bloodstream or other sites) with diarrhea or fever.
We recommend that consumers not eat recalled products.
Follow these steps if recalled products are in your home:
Throw away recalled products

in a closed plastic bag placed in a sealed trash can. This will avoid people and animals from eating it.

Wash the refrigerator, freezer area

and any other areas where the recalled products were stored with hot water and soap.

Wash your hands

with warm water and soap after cleaning.
What should you do if you ate recalled products?
If mistakenly you have eaten recalled products and don't have any symptoms, most experts believe that in such condition no tests or treatment is required, even for people at higher risk for

Listeriosis

.
People who develop symptoms of Listeriosis after eating contaminated food should consider seeking medical care and telling your healthcare provider about the eaten product. However, people can sometimes develop Listeriosis after 2 months (after eating contaminated food), symptoms usually start within several days.
More in Nutrition & Weight Loss