Do You Vape? Health Insurance Can Charge You More if You Do!
Are you one of those that have switched their smoking habit into vaping? Flash report! Your life and health insurance can be affected!
How the Vaping Trend Started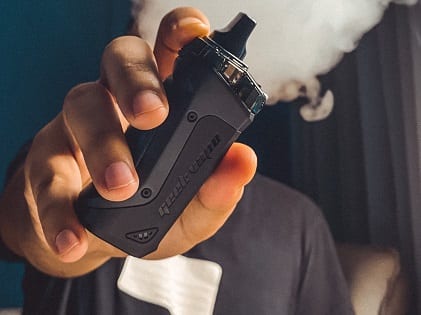 Though vaping had been invented in 1963, it did not become a trend until 2007 when the new generation of smokers found out that vaping is safer than actual smoking. With this thought, a large number of smokers switched from the traditional habit of smoking cigarettes into vaping. For quite some time, vaping is considered less harmful than smoking, although it is not really totally safe. It is said to be less harmful since in vaping, the user is exposed only to few toxic chemicals compared to traditional cigarettes.
But the FDA recently banned vaping or the use of e-cigarettes because it has been linking to a number of cases of health disease across the 48 states in the US and the US Virgin Island.  The number of vaping related diseases is 2,591 with 18 deaths confirmed, according to the latest report from the CDC (The Center of Disease and Control). The huge side effects of vaping to an individual's health also incited a huge move from a different major life insurance company.
The New Health Insurance Policy for Vapers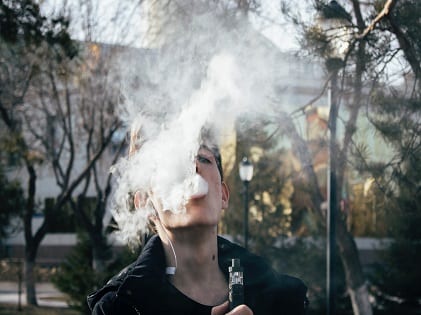 Vapers or e-cigarette users are now classified as smokers, making them no different from the traditional smoker. These new health woes prompted life and health insurance companies to create a new policy. When you are applying for an individual insurance policy, you will now be classified as a smoker instead of being a non-smoker.
Different major life and health insurance companies are now slowly changing their policy. Life insurance companies charge a higher rate to people who are vaping or using an e-cigarette. This new policy is now in line with traditional smokers. Why would they do that? Typically, when an insurer who is a smoker dies early or has lived a short life due to smoking complication diseases, the insurance company receives only less earnings in premium.
Smokers' premium must or should be higher because insurance companies predict less revenue to cover more claims compared to a non-smoker. Meaning, if you are a 30-year old smoker, your premium costs a third more, making it twice as if you are already 50 years old. This is simply because smokers are likely to claim their insurance early than expected due to an untimely passing because of a chronic disease caused by smoking. No doubt, insurance companies are being vigilant to a person who applies for a policy.
How Vapers are Classified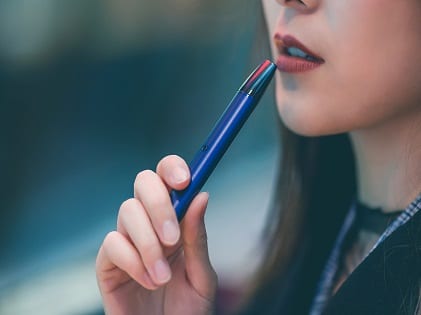 Though you stopped but you had been vaping or smoking for the past 12 months, you are considered a smoker. Even if you lie about it, you will be asked to take a medical exam in which you are going to give your urine sample that would eventually reveal the presence of nicotine in your body. In applying, you are classified under "Preferred Tobacco" or either "Preferred Non-Tobacco." Figure out this huge difference in premium difference; when you are classified as "Preferred Tobacco", your premium will be $108.73 per month ($500,000 insurance policy amount) for a 20-year term life insurance policy. While if you are classified as a "Preferred Non-Tobacco", you will only pay a premium of $31.72 a month for the same insurance policy amount and the same term. There is a huge difference of approximately $78 if you are classified either of the two classifications.
Every smoker will say that kicking off the habit is really difficult and may have an 80% of tendency in switching to vaping or e-cigarette to make the first step to quit. However, one should be mindful now since there have been a lot of medical cases that can prove the link of vaping to a number of different diseases that could even lead to death. Also, you don't want your insurance policy to be affected.
Large retailers in the United States are now taking action about the recent issue of vaping-related illnesses. In fact, big retailer stores are now discontinuing the sales of e-cigarettes in response to the outbreak. This has been a huge political debate that has no specific future yet. For now, if you really can't help vaping, start saving an amount that could cover that possible huge insurance premium.