Oprah Wants You to Know That 'You Can Transform Whatever Moment You Are In'
The 2019 graduating class of Colorado College had the pleasure of having billionaire media mogul Oprah Winfrey address them at their commencement ceremony. 65-year-old Winfrey came prepared with inspiring words for the graduands. In her speech, she talked about how "small steps lead to big accomplishments," explaining that actions performed daily help in transforming the world. Oprah stated that making an impact in other people's lives is by far the most important thing one can do.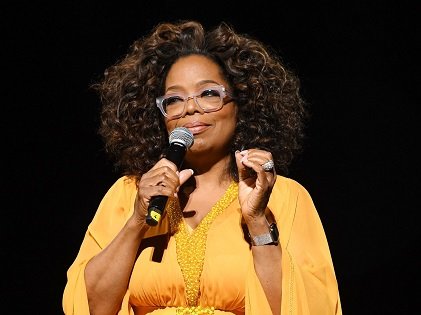 Speaking further, she added that fixing everything is impossible; however, everyone can make influential decisions. Winfrey notes that life revolves around decisions, admonishing the graduands to make their decisions a service to life. Oprah urged the students to offer their talents and kindness to the world, however they can. Winfrey couldn't resist her famous love for bestowing gifts upon her audience and handed out free copies of her latest book The Path Made Clear. She was also a recipient of an honorary degree at the event.
Oprah, who has been privileged to be the commencement speaker of top schools including Howard, Stanford and Harvard University, continues to encourage and motivate graduates. Graduates of USC were lucky enough to hear her speech last year. She reminded these graduates to keep rising above the chaos associated with the modern era. "Your job now is to take everything you've learned here to challenge the left, the right, and the center." To support that Winfrey stressed the importance of speaking out when you see a wrong, and to always back it up with relevant facts. Oprah reminded the graduates the importance of staying loyal to the truth and said that it always has and always will be the shield against corruption. Her message is clear and important for all of us: get your hands dirty. Do the work required. That's how you build a legacy.