The Best Face Masks For Your In-Quarantine Workout Sessions
Leading health organizations differ in their advice on wearing a face mask during workouts. While the CDC has recommended that a face mask should be put on in public to avoid getting infected by a coronavirus, the World Health Organization has warned against using face masks during exercises.
It has cautioned that putting a face mask on at that point can lead to difficulty in breathing, specifically from the sweat that gets accumulated. So, there is a bit of confusion regarding what one should do in this crucial period. So, should you wear a face mask while you are working out? If yes, then what are the most effective ones that maximize your performance and make you comfortable at the same time? Find out.
Should You Wear A Face Mask While Exercising?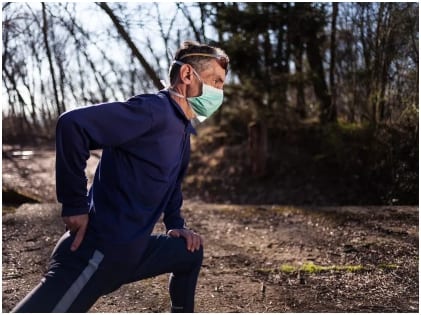 A few experts have opined that you should avoid getting into exercise classes or group workouts amidst the coronavirus pandemic. Physical distancing has been advised from day one by all the health organizations in order to flatten the curve and reduce infections. You must keep one crucial fact in mind that even if you are maintaining physical distancing at your gym, you have a lot of people inside with you and a majority of them might be unmasked. Therefore, such a situation creates a virus-infected environment.
For your own safety as well as the safety of others who are exercising in the same space, you should always put on a face mask as you are surrounded by certain people all the time whom you don't know. In case you feel suffocated exercising with a mask on your face, refrain from visiting a gym. Rather, do your workouts either at your home or somewhere outside. For people who are eager to hit the gym, there are some masks that are known to absorb the moisture, be breathable, and specially designed for workouts.
Carbon38 The Mask Kit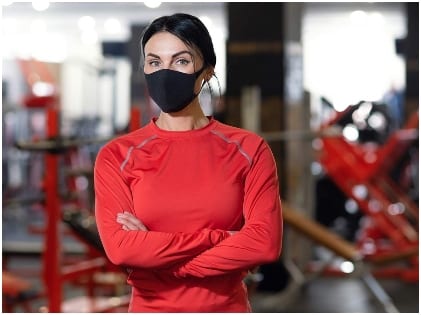 The kit offers you two masks in two sizes. Aside from that, you also get a laundry bag. The masks are a combination of cotton and polyester. Hence, they dry up fast and give you all the comfort you need. You can adjust the ear loops so that they can fit well. According to Carbon38, the masks boast of a multi-layer filtration system that protects you from any infection. Additionally, the fabric of the masks is known to have antibacterial properties which are what you need right now if you are planning to drop in at your gym. You can get these masks at $29 from Carbon38.
Adidas Face Covers
Face masks from Adidas are quite soft as they are a combination of elastane and polyester. They are machine washable. You can get these masks in two different sizes. Choose one that fits you best. Adidas offers you proper guidelines regarding how you should measure your face if you want to lay your hands on the right size. The masks come at a price tag of $16. Adidas is of course known for the excellent quality it provides.
Koral Infinity Face Masks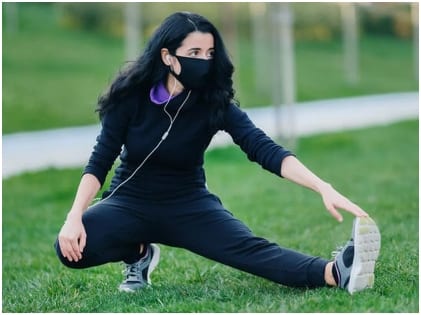 Koral's activewear is much popular for its fabric which boasts of antimicrobial performance. The good news is that Koral has come up with face masks that have the same quality of the fabric. They dry up fast and are stretchy. In addition to that, these masks also offer you protection from the harmful ultraviolet rays of the sun. If you go out for a jog or a walk, you can wash it easily after you come back. This is a reusable mask that's absolutely machine-friendly. No hazards whatsoever. You can grab this one from Koral at $27.
Under Armour UA Sportsmask
This mask from Under Armour has been designed especially for the athletes. However, you can easily put on this face mask while during your workouts. The mask has three distinctly different layers that can enable proper airflow, shielding you from the virus simultaneously. One layer boasts of PROTX2, the antimicrobial treatment, effective in destroying the coronavirus, as has been proved in laboratory tests. You can get hold of it at $30.
You must keep some important factors in mind while buying the face masks. Always look for the quality of the fabric, fit, and antimicrobial features before you grab one for yourself.