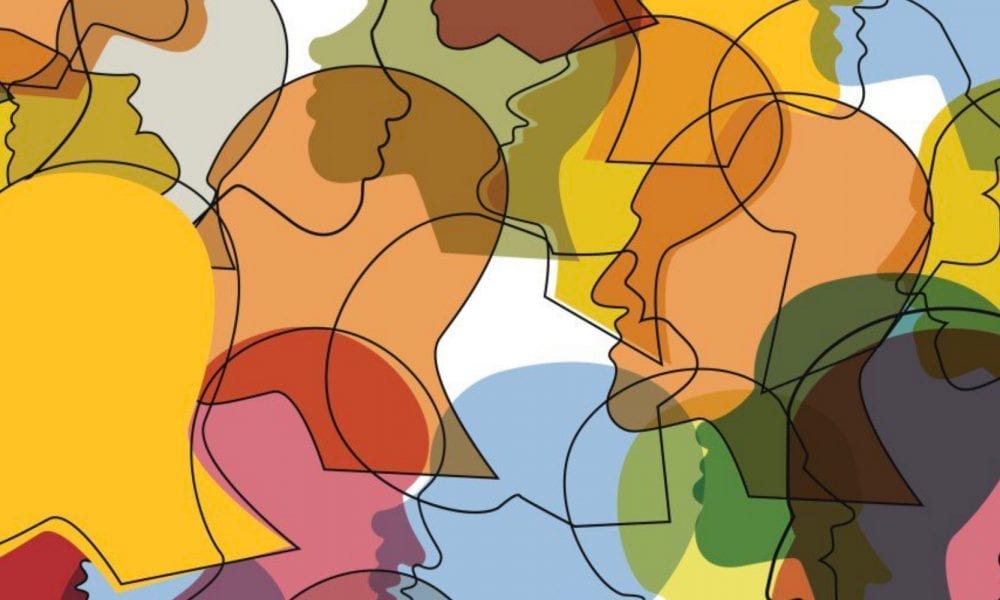 Top Mental Health Startups in the USA Right Now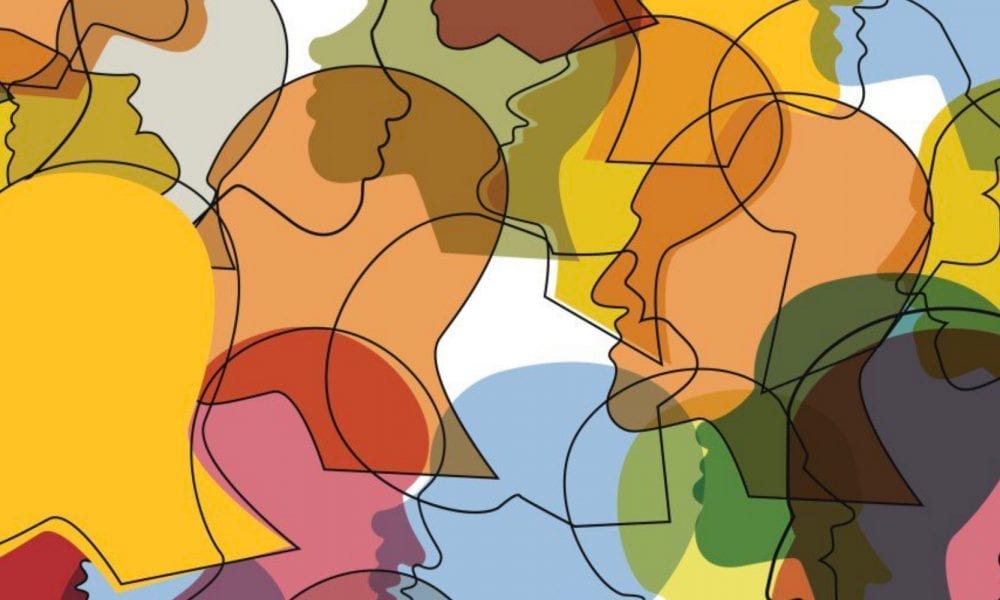 The Anxiety and Depression Association of America (ADAA) revealed that the majority of people in the United States suffer from anxiety disorders. At least 18.1% of the entire American population of around 40 million adults suffer from mental illness. Not only the elders, but even teenagers are experiencing such disorders. As per the records, almost 25.1% of them are facing this risk. Several mental health startups have come up in the USA for addressing mental illness. These companies aim at teaching people how to cope with adverse situations in life. Find out more about them below.
Learn to Live, Inc.
The Learn to Live, Inc. is a startup that has its base in Eden Prairie, Minnesota. The organization is famous for its cognitive-behavioral therapy program. This course is available online. Through this program, people can find help for their worries, insomnia, stress, depression, as well as social anxiety. The site's main aim is to help those who haven't been successful with the traditional methods of self-help.
This can be of help if you are looking for the right practitioner. Through this site, the patients can get information on programs and various exercises. They can perform these at home and address whatever challenges that they might have. Patients/users can even track how much progress they have made over a fixed period. The website provides feedback on this to the users. Dr. Russell Morfitt is the brain behind this program.
Regroup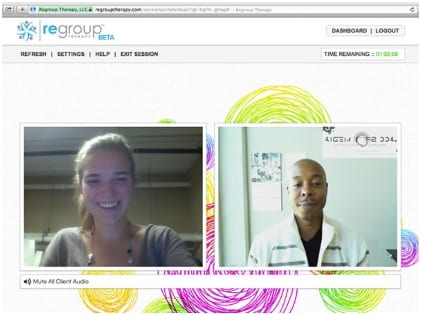 This startup from Chicago is famous for working directly with the prevalent healthcare amenities. You can use it to get video chat therapy through RegroupConnect. It is a virtual care platform that is secure, as well as HIPAA compliant. The clinicians here can ask for labs and prescriptions for those seeking help. It acquires data from various sources, communicates with the payers to enable billing, and eases reimbursement.
According to the Founder and CEO of Regroup, the startup aims to find a solution to the growing conditions of mental illness. Mental illness issues pose a significant risk to Americans. He reveals that Regroup avails a blend of a product technology that's innovative. It brings together clinicians who have the required knowledge and expertise, and outstanding services to help out the patient populations.
Lyra Health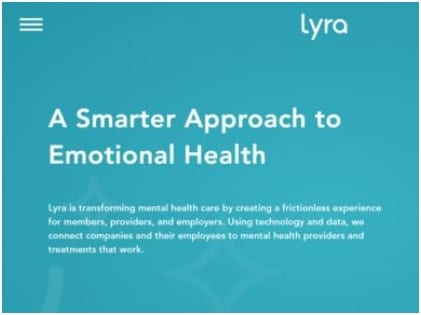 Lyra Health is a startup in Burlingame, California, and uses technology to personalize what patients have mental illnesses usually go through. The company came into being to address the troubles that patients have in seeking out the perfect care. Some individuals feel disconnected from everything in life and tend to quit treatments after just one session. Lyra aims to help them get hold of the best care that suits the position they are in.
Finding out the clinical requirements as well as treatment preferences so that the best treatment can be made available to them, is the motto of this startup. The list of treatments usually comprises medication, psychotherapy, or even traditional therapy. Lyra joins hands with employers to furnish this service to companies that work towards the betterment of emotional well-being and overall mental health.
Quartet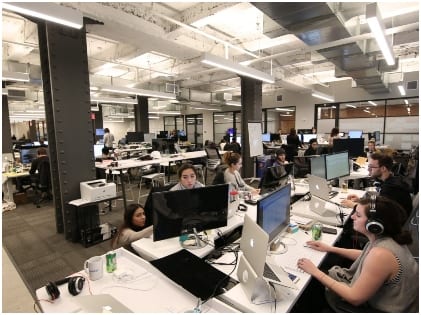 It is a startup from New York that aims to cater t those who are having tough times in coping with mental anxiety and facilitate care between them and the healthcare providers. Quartet makes use of algorithms to bring those suffering from psychological issues closer to the health systems and an extensive network of providers to enable them to receive the best care. Patients find it daunting while seeking out the perfect treatment option.
Well, Quartet provides the right platform facilitating this process comfortably. The tech platform they offer helps the patients to collaborate as well as come up with a community among them via combined resources and treatment plans. Quartet also keeps track of how far a patient can progress. The Chief Science Officer of Quartet, Dr. David Wennberg, has divulged that Quartet has aimed to link the gap that lies between physical and mental healthcare delivery.
Both seniors and teenagers can derive a lot of benefits from these startups. They have the vision to connect the mental health patients with the right healthcare facilities in due course of time. They also carry out therapy sessions and monitor the advancements of every individual with mental health issues that they deal with.