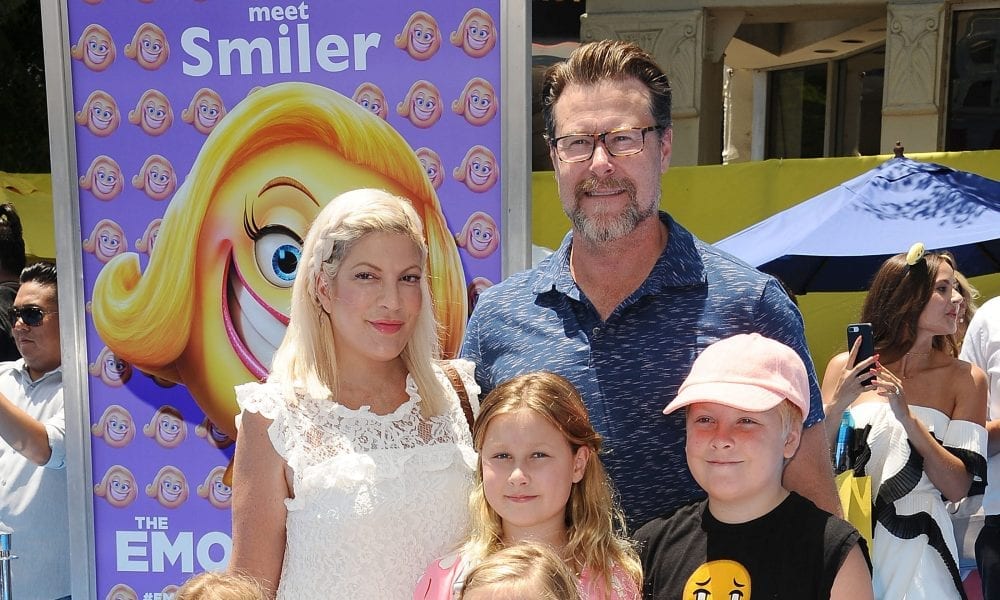 Tori Spelling's 12 Year Old Son Asks If He's 'Obese' After Getting Shamed Online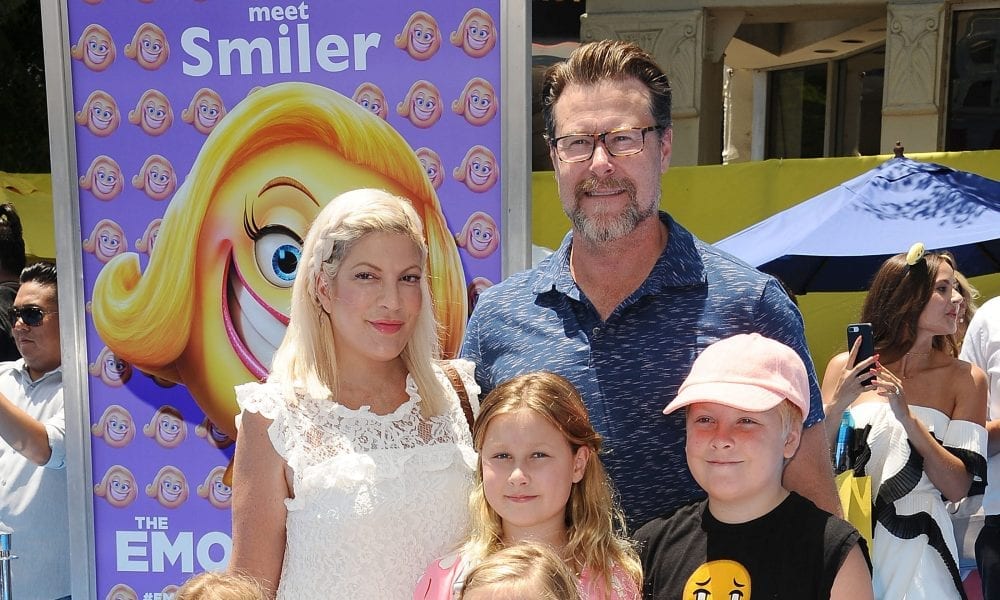 Tori Spelling and husband Dean McDermott are speaking out against online body shaming. Cyberbullies criticized their children's looks, and this left the couple's 12-year old son hurt from the comments he read.
McDermott and Spelling are the proud parents of five children, and the worried father has previously spoken out against online comments regarding their children's' appearance. In January, a family photo received hurtful comments calling their kids 'fat' and that they look 'terrible.'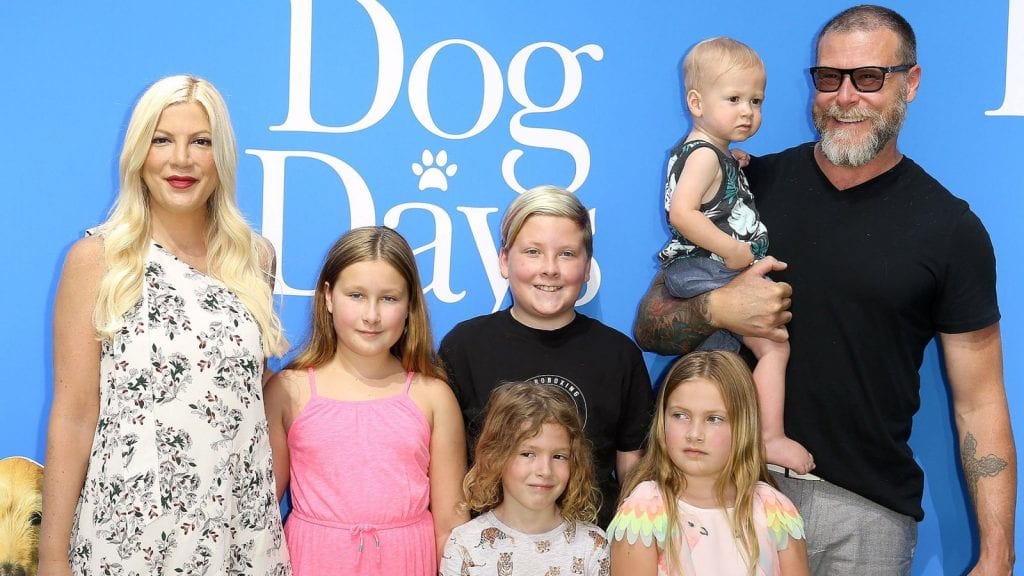 52-year-old McDermott responded to the comments saying "I am absolutely horrified and disgusted by the comments being left about my children, Body shaming and bullying my children??!! What is wrong with you people??!!"
The dad continued to express his feelings while speaking on his new 'Daddy Issues' podcast, which he hosts alongside Adam Hunter and Nicky Paris. McDermott said that his five children are now seeing the hateful messages – leaving his oldest son Liam, 12 bothered by the comments.
"Liam picked it up, and that's when I really went ballistic, because it's like, you know, it's gonna happen," McDermott said on the podcast. "He said, 'Dad, am I obese?'
McDermott remained positive, explaining to his son that the rude comments were more about the commenters themselves. "Think about it, son. You have a busy life," he said. "Do you think you have time to go on Instagram, scroll through the people that you're following, and make a negative comment about somebody? No, you don't. You don't, and if you did, you'd fill your time with something else. So think about how sick these people are that they have to do that."
Both McDermott and Spelling have found themselves defending their children on social media before. The actress also took a dignified and inspirational approach by responding to haters writing "I am a proud mama bear and I enjoy sharing our family journey… For all the individuals on here that felt the need to #momshame and #kidshame me and my children I say 'Shame on you!' I was raised to believe that if you can't say anything nice about someone then don't say anything at all."