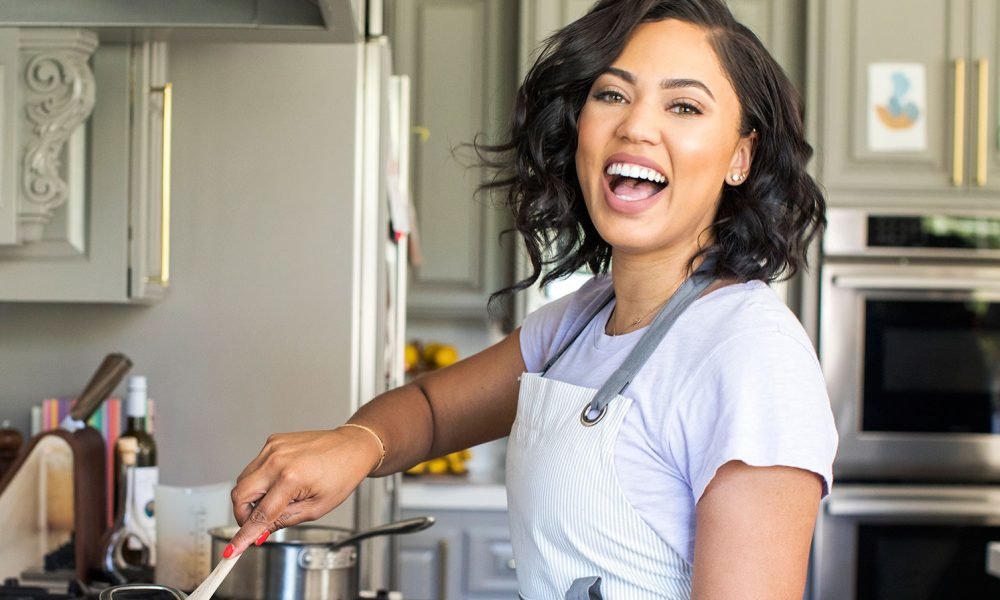 Steph Curry's Wife Ayesha Launches New Restaurant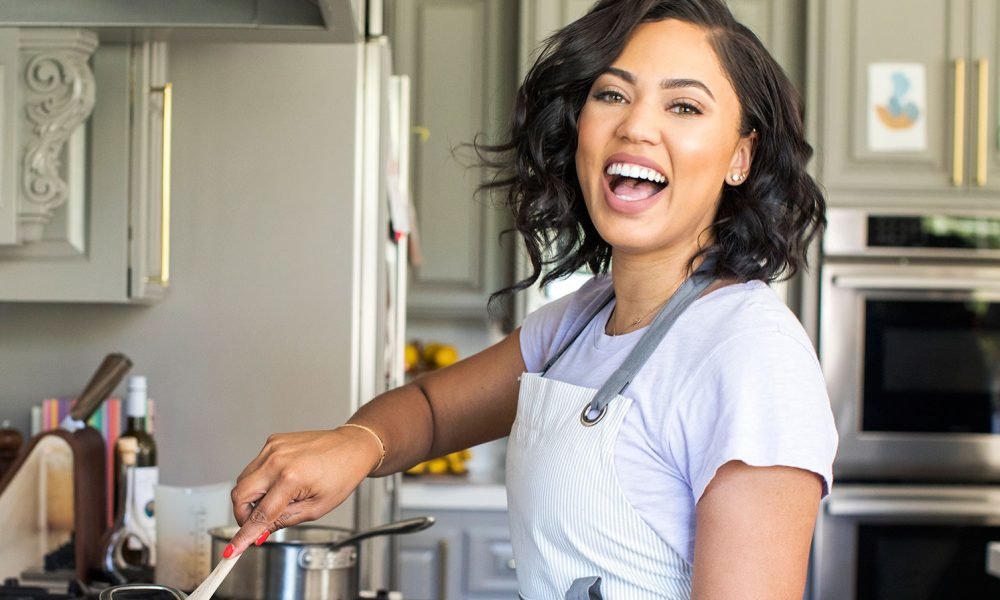 Steph Curry is considered to be one d the greatest and youngest shooters the NBA has ever seen, which is why when Curry and his team, the Golden State Warriors, actually beat Lebron James and the Cleveland Cavaliers and earned their first NBA championship, all eyes turned to this young superstar. However, the spotlight didn't just land on him, it also landed on to his number one support system: his family.
His daughter, Riley Curry, who was only three-years-old at that time, captured the world's heart when she came with her dad at a press conference and showed no signs of shyness but with a lot of sass to the press. Footages of that said press conference went instantly viral and she became one of the most famous NBA superstar kids. However, the father and daughter Curry are not the only ones who are making their way into the limelight, because the lady of the Curry household is making her way as well but using a different approach, and that is cooking.
AYESHA CURRY – AUTHOR AND HOST
Aside from being a wife to NBA superstar, Step Curry, and a full-time mom to Riley and Ryan, Ayesha became a cookbook author, food blogger, and host. It all started when her husband, Steph, actually encouraged and pushed her to start a blog because of her passion for cooking despite not having any culinary background. So when she did, she immediately went trending when started her own YouTube channel wherein she is giving instructional videos as well as tips when it comes to home cooking, she then, later on, was offered to host her own show at the Food Network entitled Ayesha's Homemade, where people can follow through her professional as well as her personal life, with of course cameos of her husband, Steph, and her kids, Riley and Ryan. Its first season ran for six episode and when it was renewed for season two, another six season was added. Despite that, she along with her own company, Little Lights of Mine, actually sells their own brand of extra virgin olive oil and 10 percent of their sales goes to charity No Kid Hungry.
Curry has managed to release two cookbooks in just a year because, in 2016, she released Tastes: Breakfast with the Currys and The Seasoned Life: Food, Family, Faith, and the Joy of Eating Well, which quickly became a New York Times Best-seller. Despite all of this, she still occasionally posts cooking videos on her channel on YouTube.
CURRY'S INTERNATIONAL SMOKE RESTAURANT
Curry may have managed to conquer the bookshelves as well as the television and of course the World Wide Web, but she has yet to conquer the real world of food, and there is no better way to do it but to actually open a restaurant for people to indulge in. In 2016, it was rumored that the NBA superstar wife and best-selling cookbook author is partnering up with Michael Mina, who is a Michelin star celebrity chef, for a pop-up restaurant that will be opened this year at the San Francisco's Millennium Tower.
Last November 13, Ayesha Curry, together with Chef Michael Mina opened the doors of International Smoke, which is a restaurant that replaced Chef Mina's RN74, which has actually occupied the tower for more than 8 years. The restaurant promises to feature family-style portions of smoked and grilled meats with a southern fare, since it is influenced by Curry's Chinese, Jamaican, and African American descent. The opening of International Smoke is actually known to be one of the most anticipated restaurant debuts of 2017.
In an interview with San Francisco Chronicles, Curry managed to answer a few things before the restaurant opened. When asked how she actually feels about finally having her restaurant and opening it for the first time, the NBA superstar's wife admitted that she is for sure going to shed a tear or two since this has been her dream for the longest time and it is finally happening. She also admits that she is still learning, which is why she is in her restaurant even if they don't need her, she just stays in the kitchen and watches her team.
Curry was also asked what the atmosphere of her restaurant will be like, and she said that she wanted the people to come in and feel cozy, which is why she wanted songs to play in the background where people could actually sing along so more of some classics such as Stevie Wonder and Michael Jackson.
The International Smoke is located at 301 Mission St. and is opened from 5:30 pm till 10 pm during Sundays till Thursdays whilst it is open until 10:30 pm from Fridays and Saturdays. Curry said that they are already fully booked until February, but the bar is always open for walk-ins and their lunch service schedule will be announced soon.