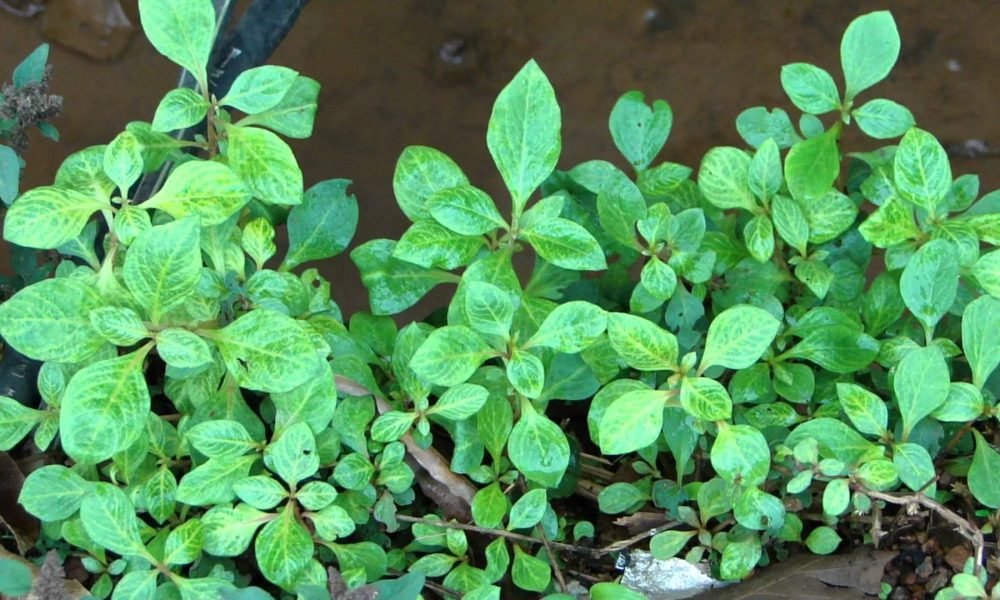 Here are The Best Medicinal Plants!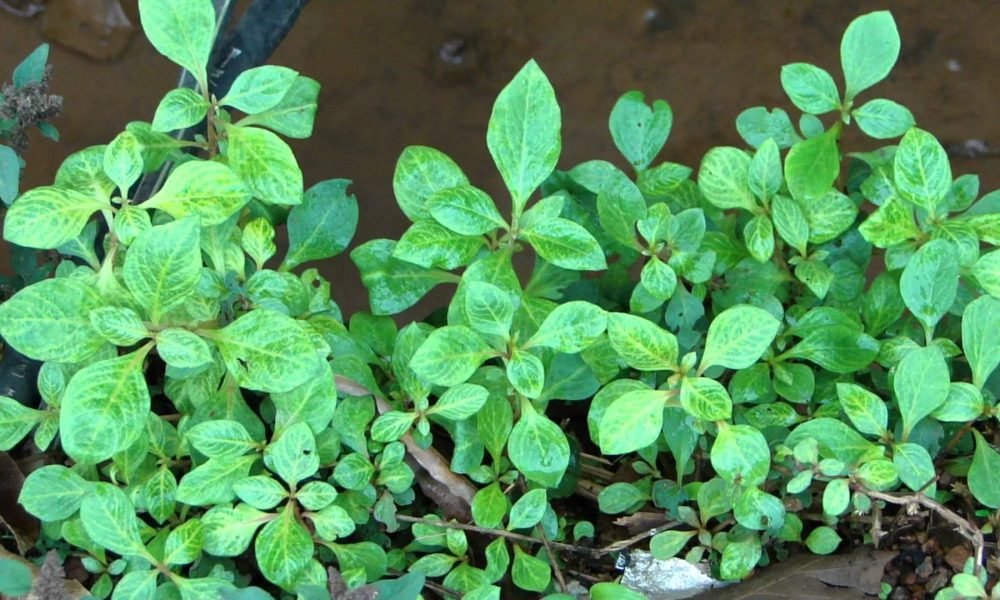 Before synthetic drugs were introduced in the market, our ancestors used herbal remedies and medicinal plants to cure illnesses.
It is estimated that 80%of the world's population is still using traditional medicine as their primary remedy according to the World Health Organization.
Here are the best medicinal plants you could use:
"

One of the biggest tragedies of human civilization is the precedence of chemical therapy over nutrition. It's a substitution of artificial therapy over nature, of poisons over food, in which we are feeding people poisons trying to correct the reactions of starvation."— Dr. Royal Lee

 SAGE
Sage is considered to be the most useful herb that could work as an anti-inflammatory, anti-fungal, and an anti-oxidant. Even its scientific name suits the use of the said herb. Its scientific name, Salvia officials, was were derived from the Latin word 'salvere' which means to be saved. It was used to preserve meat before. Sage is also known to help with digestion, a salve for cuts and burns, fight cold, reduce inflammation, relieve cramps, and reduce diarrhea. It can even bring the color back to gray hair. 
 
SWEET MARJORAM
The Greeks referred to Sweet Marjoram as "Joy of the Mountain." The aromatic sweetness, fragrance, flavor, and medicinal value distinguish it from oregano. Famous for aiding digestion, it is also useful as an antifungal, disinfectant, and an anti-bacteria.
 GINGER
One spice that is being highly recommended to have in your kitchen is ginger. Not only is it good for cooking but also has medicinal properties, so it is worth keeping. The spectrum of its ability to fight viruses, parasites, and bacteria is impressive. Best known for its antinausea effects, it can also be an antioxidant. Ginger has 40 more confirmed pharmacological uses. The extensive uses of ginger even include reducing severe migraines with fewer side effects.
Still not impressed? What if we tell you that ginger can fight some of the top most common diseases such as fatty liver disease, asthma, cancer, and diabetes.
Pregnant women also benefit from ginger by taking a gram of ginger a day to reduce nausea, vomiting, and migraines. It relieves morning sickness better than placebo.
 
GARLIC
Garlic or two cloves of it a day keeps the doctor away. Why? It boosts your immune system and contains antibacterial, antifungal, and antiviral effects. The characteristic smell of garlic is due to 'allicin' a sulfur-containing compound that makes it therapeutic. It improves cardiovascular health and improves blood circulation. Therefore, it functions against blood clotting, improves lipids, and reduces high blood pressure. Garlic is also toxic to 14 kinds of cancer cells in the brain, pancreas, breast, lung, and many others.
Due to many released drugs in the market today, some bacteria develop resistance. This is why garlic is valuable because it can be effective against some drug-resistant bacteria.
Good news for the aging people, garlic has anti-aging properties. When allicin is digested in the body, it produces sulfenic acid which reacts with free radicals.
 
FEVERFEW
Feverfew has been documented to have medicinal benefits. It can treat arthritis, rheumatism, migraine, and tension headaches. It is good to alleviate tension and anxiety and can reduce swelling and bruises. Effective when taken daily, it can be an effective substitute for Advil.

 PEPPERMINT
Colds, cough, allergies, asthma and even tuberculosis are just some of the diseases that peppermint offers to treat. Peppermint oil or leaves added to tea can be good for gas relief. It can also act as an expectorant and decongestant as well as clear the respiratory tract.
Peppermint oil is ideal to inhale through the vaporizer to clear nasal congestion and as a cold rub to the chest. Dabbing drops on the wrist or putting it on a cloth can be helpful when experiencing headaches.
The best choice to selecting a peppermint for your own would be the fresh leaves over the dried ones. The green leaves without any spots or yellow and can be added to soups and salads.
 
LAVENDER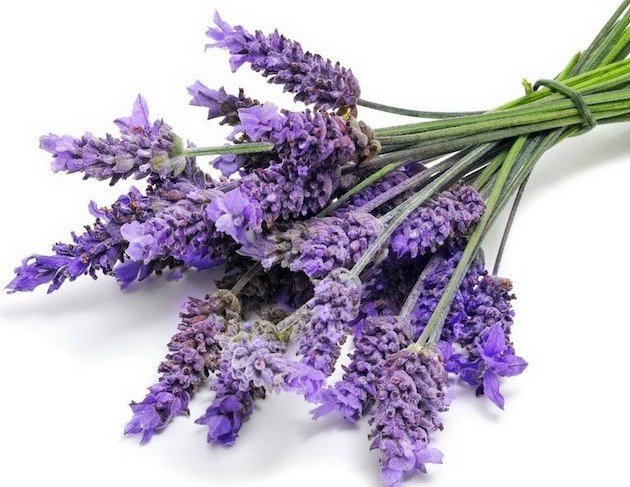 Lavender oil is rich in esters, the aromatic molecules that suppress spasms and pain with calming and stimulating properties. It has 150 active constituents with a chemically complex structure that could be helpful as an anti-bacteria, antivirus, and anti-inflammation.
Good news for people that are suffering from insomnia since the lavender oil can be used aroma-therapeutically. Other benefits include alleviating restlessness, anxiety, and stress. The use of lavender even extends to easing tense muscles, sprains, rheumatism, and backache.
Furthermore, it also treats skin disorders such as psoriasis, eczema, and acne. It helps form scar tissues that are important for healing cuts, wounds, insect bites, and itchy skin.
Worried about your hair? Well, lavender oil can keep your hair in good condition, kills nits, lice, and lice eggs. The Natural Medicines Comprehensive Database says that it is effective in treating alopecia areata (hair loss) and can boost hair growth in seven months.
The list is long and counting. There is still a lot of benefits that lavender can offer.
 
THYME
This fragrant herb is perfect for your cooking because it is rich in antioxidants. The health-boosting flavonoids have been proven to protect an increase healthy fats found in cell membranes. It is nutrient-dense, containing different vitamins such as Vitamin C, Vitamin A, and dietary fiber. Thyme helps to inhibit glycation that could prevent heart diseases.
Thyme oil has antibacterial, antispasmodic, antirheumatic, hypertensive, and calming properties. As an aromatherapy oil, it can be used to stimulate the mind and boost the memory.
These are just some of the herbs that can make good substitutes if you are tired of taking synthetic drugs that could damage the liver. These drugs prove that should modern science fail to give you the satisfaction of healing your body, herbal medicines could be a great fallback.