Want To Be Fit? 3,2,1 – GO!
When you consider working out, you must determine your motivation. Sometimes, the problem may be in your laziness, but other times, you actually just need to motivate yourself daily. Then, you must focus on the things you actually love while exercising, not the ones you hate.
Recent research shows that your love towards exercising might just be in your genes, but you still may find the way not to be bored while working out. First, you must accept that hating exercise isn't a bad thing—it happens to many successful people in this field. However, you must learn how to overcome it and still go to the gym.
Here is the plan for you to follow in order to succeed.
 Pick the right exercise discipline for you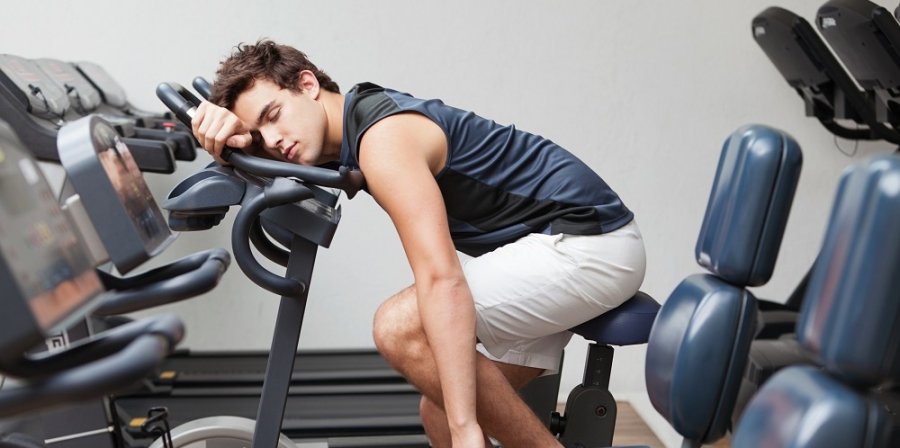 Think about the things you hate the most when exercising, be they the tiring exercises problem or something else? Of course, don't choose the hardest disciplines just because you think that you MUST lose weight soon. Remember, these are only short-term motivations and are usually very weak to hold you more than a few months. Think about things that you enjoy doing. Do you love running? Consider the circumstances and people who will be around you—that will add more motivation to this.
In the end, you should choose anything that fits you – pilates, yoga, or jogging. Choose something that you actually find it interesting and enjoy it, not because you feel you have to do it.
"We are going to change the way young people think about fitness."
―
Gheorghe Muresan
 Keep motivating yourself 
Motivation is something you should constantly have – on a daily basis. The same way you motivated yourself to start, continue motivating and seek for it. For instance, download an application with an interesting interface, or create a group where you can exchange experiences with your friends from the gym. Also, you can write down motivational quotes and keep them around. It's a little thing but will mean a lot in this process.
 Take it slow
Don't understand exercising as a competition because it really isn't. Make one step at a time. Don't run forward if you think you are unable to. Whatever you chose in the first place, whether it is yoga, running, boxing, or something else, find something that will excite you the most, but take it slow. In the beginning, the improvement you make will be teeny, but as the time passes, you will surely progress. If you still dislike exercises, keep making steps forward in order to feel better. Many people say that they don't love exercising even after five years of exercising experience!
 Invite your friends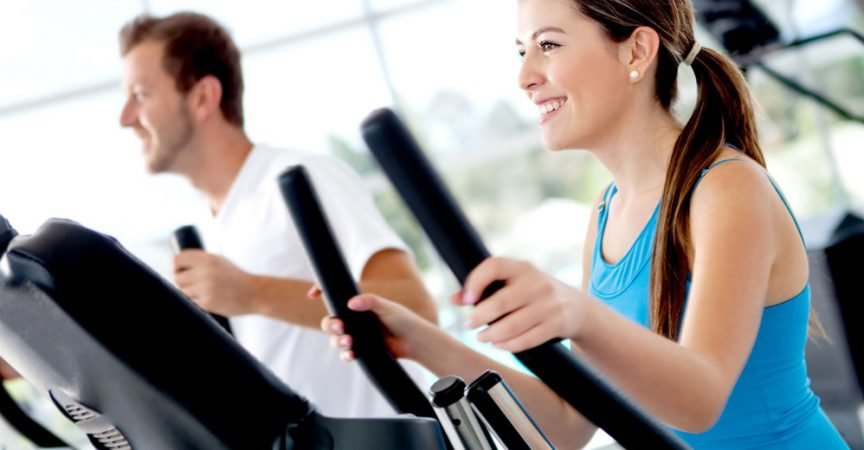 If your best friend wants to exercise too, and he/she even lives near you, that will be a good way to have fun and to be constantly motivated. You can also create a group of your nearest friends and have a little exercise group of your own. It is a good way to have a constant reminder of how important exercising actually is!
 Don't focus on the past 
If you were in good form recently, or you were swimming championship in a high school, try to forget that image. If you are just trying to lose some weight, don't stare at the pictures of people who are in amazing form. It might be motivating at the moment, but at times, you might feel even worse. Focus on the short-term goals, and that will be a way better for you; don't be depressed because you gained weight in the meantime or stopped exercising. The important thing is that you started!
 Use this experience to improve your lifestyle
Exercising will help you to improve your overall health, so you will definitely move on to the next level – improve other living habits, too. For example, you will start eating healthier since this is what you will need while exercising. Use this experience to input things that are contributing to the better lifestyle that you had before. If you are ready, throw away the unhealthy foods you eat every day and sweet juices that are only making you thirsty. You will end up satisfied because your life is taking a completely new, better shape!
Healthy living isn't at all easy. While some people just find it natural, others find it too hard. The important thing, in the end, is that you understand the benefits of working out, and when you do, you will surely make right decisions for your future.