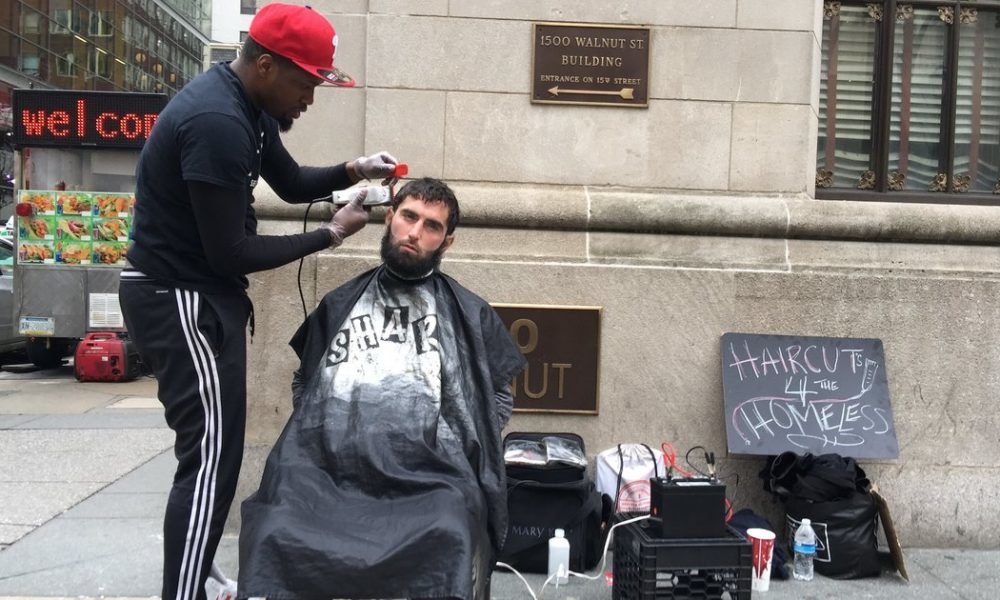 This Barber Never Thought His Simple Act Of Kindness Will Change His Life Forever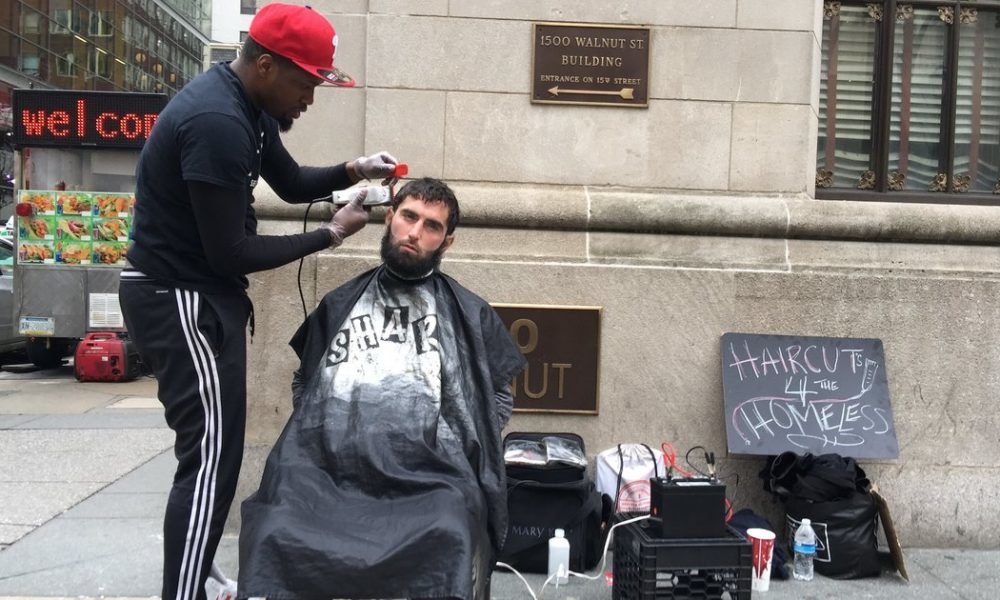 Life is a manifestation of karma. What we do to others same we get back in return. And so it seemed to happen with Brennon Jones, when a stranger offered something which he couldn't refuse: his own barbershop, with no strings attached.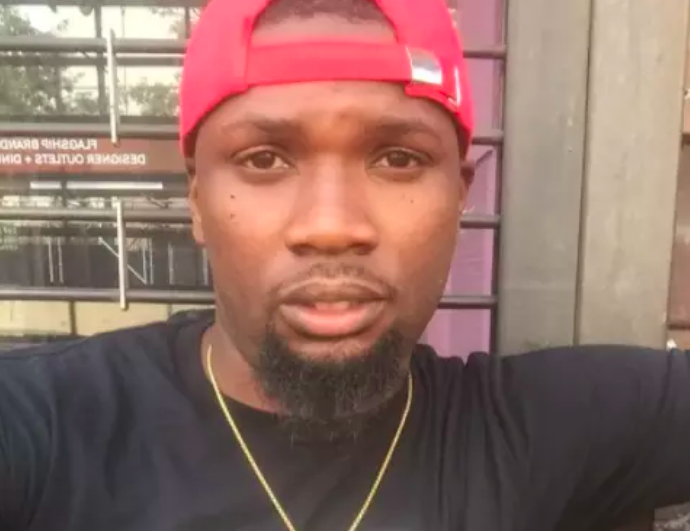 Meet 29 years old Brennon Jones popular in Philadelphia area for giving out free haircuts to the homeless. He was former barber who was recently working as a wardrobe stylist, and used to spent most offering free haircut service this year driving around downtown with a clipper and a tray table his "personal mobile salon."
"Wherever I see a homeless man sitting on a corner, holding a sign or something, I get out and start a conversation," Jones told Buzzfeed.
This was something that no homeless could expect. This all started earlier this year, when Jones passed by a homeless person, and dropped a few dollars and a banana in front of him. However later, the sight of the man stuck with him.
It's just a haircut. But to them, it's like a new beginning.
"I started to beat myself up," Jones told. "I felt as though I did not do enough. I missed out on an opportunity to potentially change his life, in a sense … to help out more."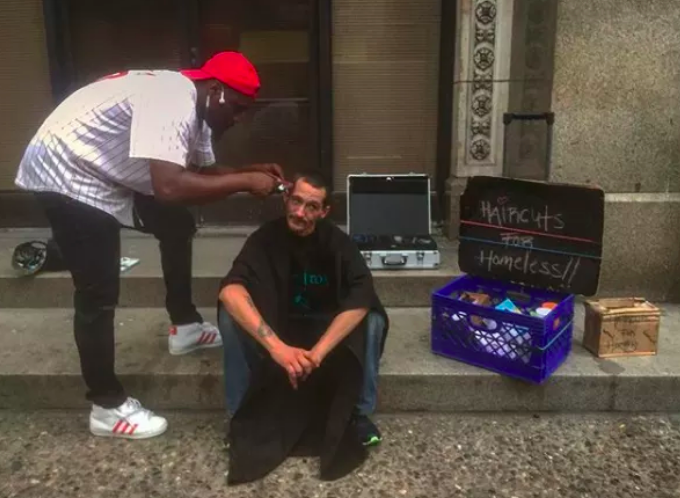 Hence he thought of doing something that he could do best: a haircut. Dusted off his clippers and started his journey in search of people who might be interested.
He cannot forget the first haircut he did, for a homeless man on the corner of South 15th Street and Walnut Street, in the downtown Philadelphia.
"When I asked if there was something I could do to put a smile on his face other than giving him money," Jones told. "All he said, was  'No, not really.' And I said, 'Well, I have an idea. What if I can give you a haircut?'"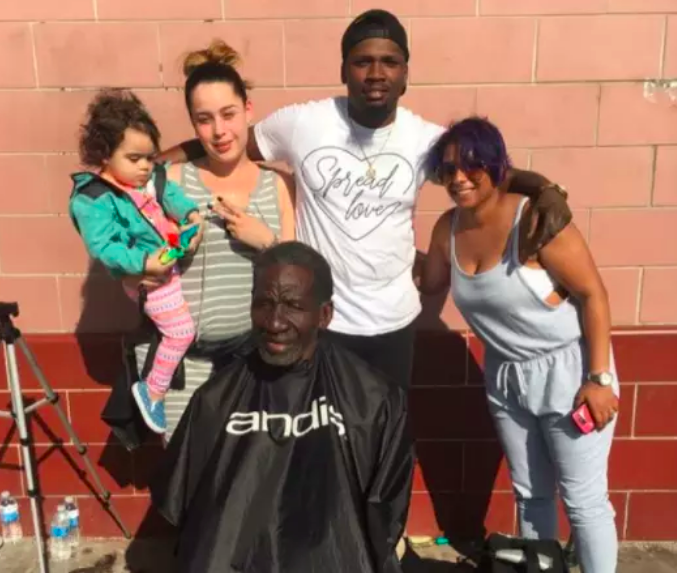 Jones told that the man was interested, however, he didn't want to leave his set corner. But when Jones assured him that he wouldn't have to, since he had all the needed supplies in his car, the man delighted. He gave the first haircut right right there on the sidewalk — the first of hundreds he would be doing in coming months. He named his operation "Haircuts for Homeless" and advertised his service on social media and posted live streams of the haircuts on Facebook, which went viral in no time.
God smiled and turned the tables in his favor, and now good Samaritan is sharing their hands with Jones. This month, he celebrated the opening of his own barbershop — a gift from another barber who was inspired by Jones selfless' mission.
44-year-old Sean Johnson is a barber and a business owner in Philadelphia. He had been hanging an empty barbershop for about two years, trying to get it off the ground. He also owns another barber shop nearby. When he learned about what Jones philanthropic job, it seemed this was a perfect match, he told Buzzfeed.
In April Johnson first met Jones when he happened to see him cutting hair on a street downtown.
"I was looking at his barber tools and noticed he didn't have an up-to-date equipment," told Johnson.
At first, Johnson tried to hire him to work at his present barbershop, however, Jones politely declined his offer. But a  few months later, he once again returned back to Jones with a different offer: He was offering his empty barbershop, a warm space where he could continue with his hair cut passion for the homeless during the winter months, only if he wanted.
Clueless Jones was "overwhelmed" but "confused" by his offer.
"I never considered myself worthy enough of being an owner of my own establishment," Jones told thinking back about those moments when he went to see the space. "He told, 'Well, this building is sitting. Do you like it?' And I said "yes", I love it. He tossed me the keys and said, 'Because of what you have done for others, this is my way of doing something for you.'"
Now on every Mondays Jones offers haircut to the homeless — which he calls them "Makeover Mondays" and along with food and toiletries if needed — and opens the shop, Phenomenon Perfection, to paying customers from Tuesday to Saturday.
For Johnson, he is like his younger brother learning to build a business, and he thinks of himself as a mentor to Jones. "What Brennon is doing is really wonderful," he told. "I am down there on Mondays helping him with the homeless. And when it is overcrowded here, we will send people there." 
"We are just one big old family," Johnson added. While Jones is just happy for continuing his passion, "helping the homeless" in the best way he knows.
"It is just a haircut," he told. "But to them, it is like a new beginning in a sense. It's like a breath of fresh air." Now Jones' story has gone viral, people and companies have donated hair products and money through  PayPal to help him in his endeavor.