Fitness Expert Katie Dunlop Shares How She Overcame Weight Insecurity
Many followers of Katie Dunlop, the founder of Love Sweat Fitness, love her so much and wish to emulate her fitness lifestyle. But they did not know that Katie was not this healthy in the past.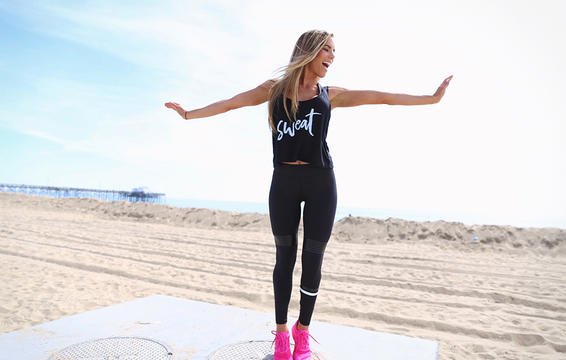 Dunlop carries an aura of fitness all over her Instagram page, and more than 220,000 followers on her handle admire her. She created the YouTube channel called 'Love Sweat Fitness' and has written several e-books that bothered on weight loss, fitness, and nutritious meal planning. But Dunlop confesses that her life was not that perfect health wise.  She would alter diet to lose pounds, coupled with the fact that she suffers from hypothyroidism which caused her depression.
"Weight and body-shaming had always been part of me since middle school, and I lacked self-esteem," Dunlop says. "I was over-conscious of my size and my weight with whatever I ate," she concluded.
She turned to trendy diets and exercises that reigned in those days for consolation. "I had more than enough of Tai Bo in those days, but I could not have enough routines that worked for me, " she noted. " I would devote myself to intense workouts for two weeks, but I would soon fall out of it. I drained emotionally to the point of meltdown and was fed up with my insecurities. I just wanted to accept my body image so much," the fitness expert recalls.
When she left college, she arrived at her weight breaking point six months later. She admitted that she needed a serious turnaround. Yo-yo dieting was not providing the needed results. She desired to cultivate healthy behaviors that she would maintain easily. She made up her mind to only fixate herself on being healthy and feeling good, and not on losing weight as her priority. She became steadfast in her newfound decision.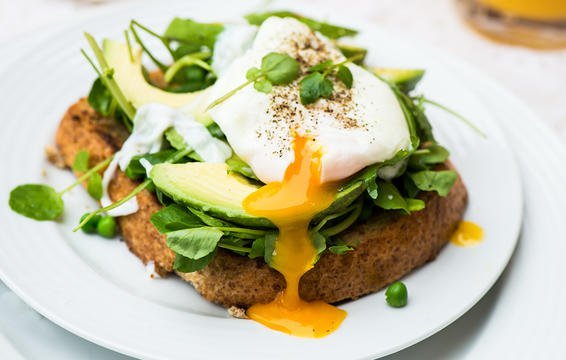 "The new resolution wasn't as simple as I'd envisaged. Naturally, many young women growing up are bothered about their weight, and nothing else would matter. It took determination to overcome my obsession with my weight and pay more attention to feeling good," Katie explains.
Wondering how she did it? Here are the approaches Dunlop took that changed her orientation completely about weight loss, and this also made it possible for her to turn her healthy lifestyle into a profession.
She looked for a workout routine that best fits her circumstances and personality
Dunlop became a regular at group fitness classes which she registered for, and she gets mesmerized by the ambiance. She soon developed the love for teaching health and fitness to people, and she worked hard for it. Her efforts paid off when she got certified as a barre and yoga sculpt instructor. "I discovered another part of me that connects to teaching. My best only comes out when I teach," Dunlop says.
Katie has also added weight training to her career in yoga and barre. Each week, she concludes several rounds of HIIT and strength workouts.
"My workout plans include a five to six times weekly ritual, mostly three of those workouts involve strength and conditioning, while two to three are cardio style, like HIIT or running," she says.
Changing to a balanced diet routine
Her newfound passion for personal training profession opened her eyes to more mysteries hidden in nutrition. She soon noticed the loophole in her old eating habits which prevented it from making the needed effects. "I took lots of sugar-free candies while eliminating all carbs," she says.
She lost 45 pounds when she started eating more of lean protein, healthy fats, and fresh vegetables. Also, her constant headaches and depleted energy level caused by her hypothyroidism drastically reduced.
She now takes five to six daily meals, and they consist of turkey bacon and English muffin sandwiches, egg and spinach for breakfast, and for dinner, spicy sriracha salmon with sweet potatoes and kale. Proteinous snacks such as nuts or turkey jerky help to maintain her energy level all day long.
Accepting herself with positive aura and self-love
Dunlop sees her improvement in self-confidence and body image as her most treasured achievement, in spite of her tremendous physical transformation. Her motivation comes from the realization that strength and good feeling counts more than the weight results on the scale.
Katie notes that she is a different person now and not the same woman who nagged herself to sleep because of her insecurities.
"We are emotional beings, and our bodies change naturally from time to time. But the highest point in this transformation has been my new mindset," she says. "A lot of that feelings originate from making healthy decisions, with the full knowledge that everything you're doing will have a direct impact on your life," Katie concluded.