Here's Proof That The World Is Changing How It Sees Beauty
People say that beauty is in the eye of the beholder but is it really? They say that looks don't really matter since everyone can be beautiful in their own little way, but truth to be told, there are some people out there who wishes that they could be as beautiful as some celebrities, especially women. Which is why almost every single year, there is a list where get the most beautiful people in the world, but over the years, people's choices may seem to be changing.
To the eyes of a young girl, her mom is beautiful or any nice and family member or friend. Once she becomes a teenager, she would notice a lot of details that have to do with being beautiful, such as having nice hair, skin color, and of course physique. However, according to experts, this depends on the generation. Before the new millennium began, to most people's eyes, having blonde hair, skinny body, with blue eyes are the definitions of being beautiful, hence Barbie was the most beloved doll during those times.
PEOPLE MAGAZINE'S MOST BEAUTIFUL PEOPLE
People magazine is known for listing down the most beautiful people, commonly celebrities, in the world. It started in the year 1990, with Catwoman herself, Michelle Pfeiffer in the cover. But another actress, in the person of Hollywood's Pretty Woman, Julia Roberts, who has been featured as their most beautiful person, not just once or twice but five times now including this 2017. It also featured other celebrities such as Jennifer Anniston, Halle Berry, Angelina Jolie, Leonardo DiCaprio and more.
A recent study conducted by JAMA Dermatology analyzes how the magazine's criteria change over the last twenty-seven years. The 2017 issue is said to be more diverse and they are including more and more celebrities with different shapes, sizes, color, and age. In 1990, about 88 percent of people on the list were white or Caucasian. This means that their skin tones fall between type 1 and type 2 based on the Fitzpatrick scale, which is actually a numerological system doctors use to determine how susceptible skin is to UV rays.
According to Dr. Neelam Vashi, the assistant professor of dermatology at Boston University of Medicine, who is also one of the authors of this research, she and her team actually worked on the hypothesis that beauty standards didn't change at all. "I thought it would be static, that diversity and aging would now be embraced much mate now than then," Vashi explained. "Perhaps because I run a cosmetic Center, I just thought that things would have been relatively the same."
Vashi also revealed that her team actually elected People magazine to be able to run their hypothesis. "Reportedly, People has the largest audience of any American magazine and it's annual 'Most Beautiful' spread has been published for three decades, but People did not return our request for comment."
THE EXPOSURE EFFECT – DIVERSITY IN BEAUTY
Meanwhile, Dr. Frank Niles, who is a social scientist said that the exposure effect is actually just a basic psychological idea. It is where the more people are exposed to something, the more attracted to it people can become. "As a society, we have become more aware of the new and the value of diversity, and I think it is safe to say there are more people of color in positions of cultural visibility across a wider range of platforms," he explained.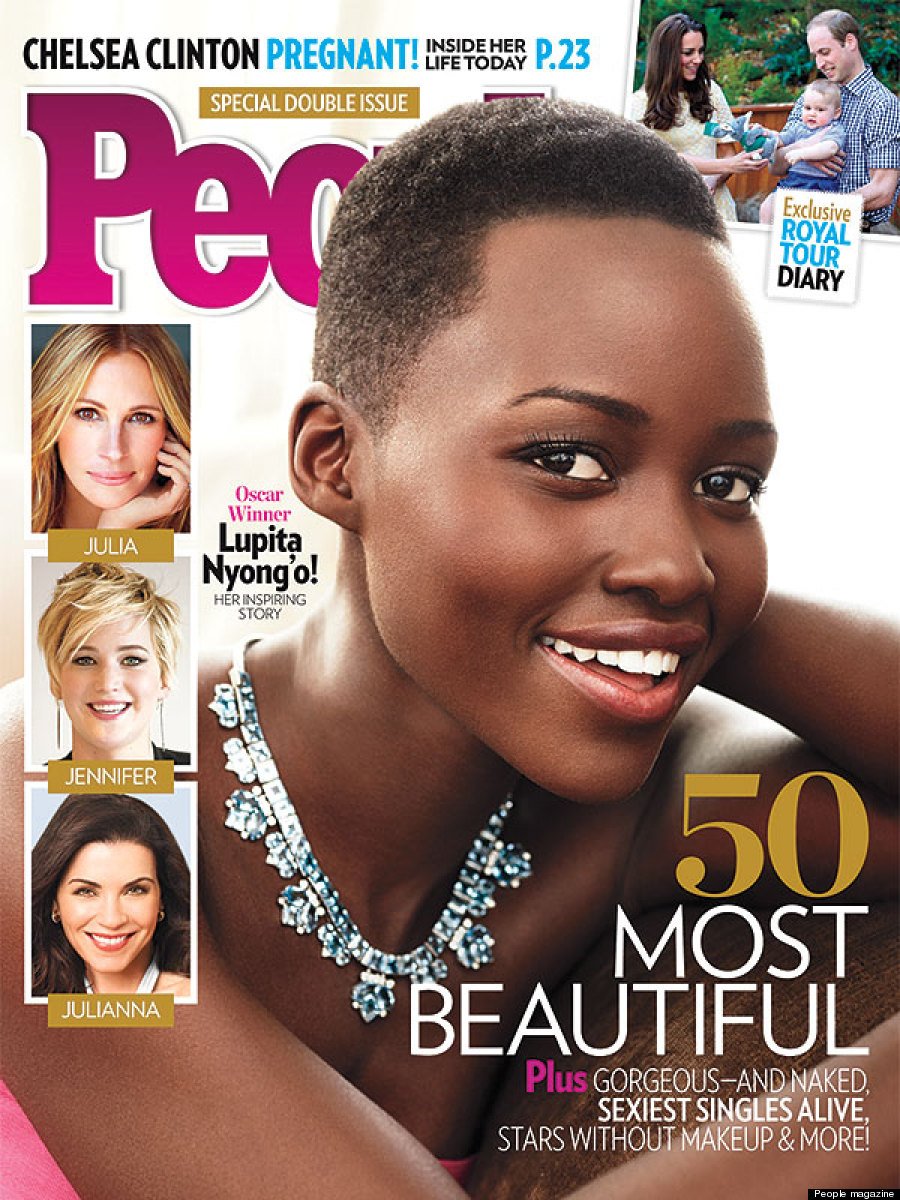 In the 2017 issue of People magazine, there are about 135 people on its 'most beautiful' list, this is more than what they usually have back in 1990. According to a professor of history in gender and women studies at Villanova University, Dr. Catherine Kerrison, this is actually bothering since it basically suggests that it doesn't matter if a woman is successful, influential, powerful, or anything, it will always be the outer beauty that may stand out.
"As any woman in the public eye knows, it's crucial to her acceptance, her success that she presents herself in ways that are acceptable to this standard," she stated. She also said that it is not surprising at all, but at the end of the day, women will always be evaluated by standards of beauty and even if those standards are expanding and evolving, they are still considered to be very critical to success.