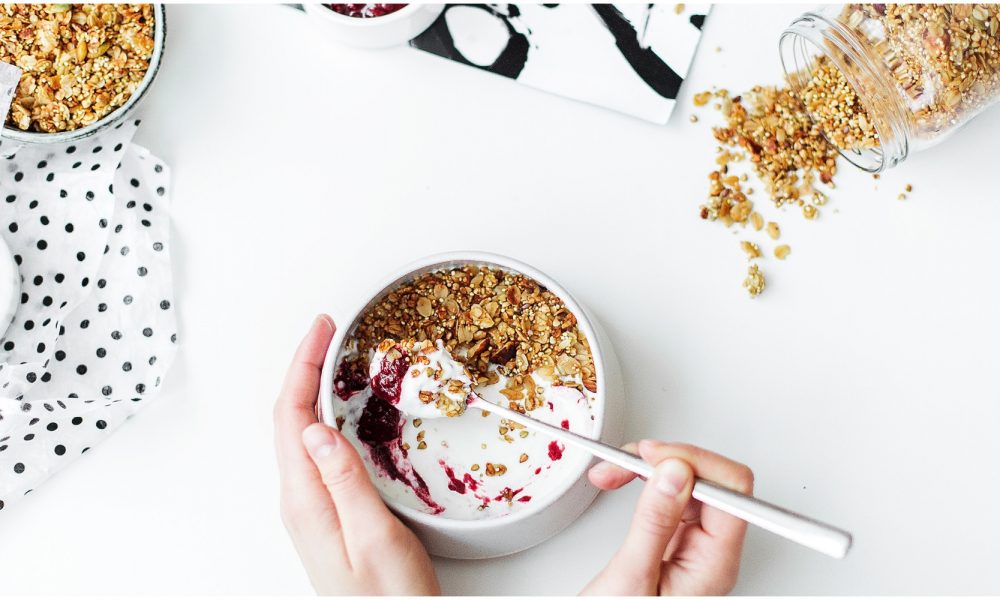 The Best Food Combos to Jumpstart Your Weight Loss Journey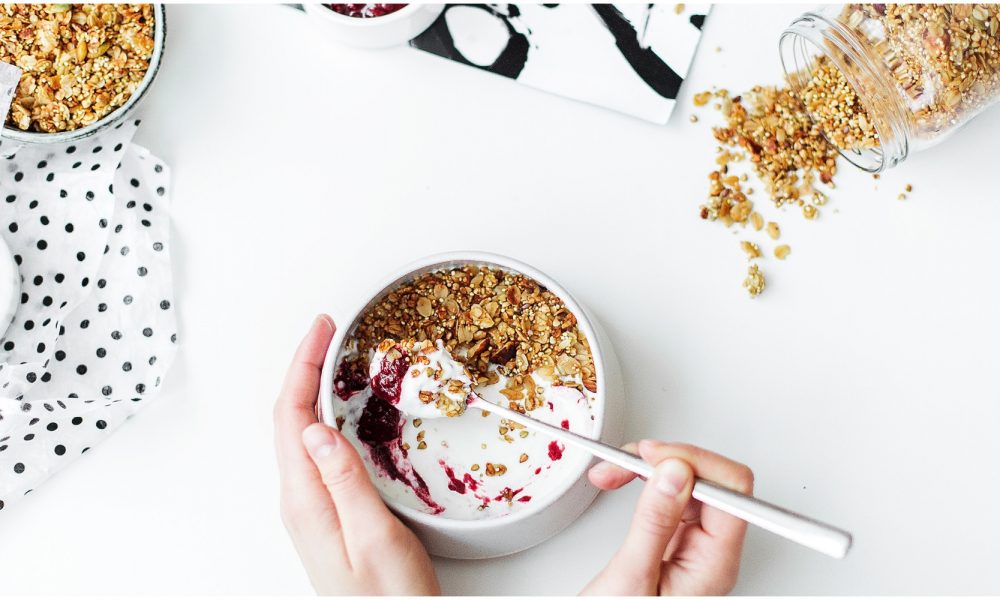 Sometimes we pursue weight loss for days and years and yet we never seem to reach our goal weight.  We are forever searching on the internet about the top fat-burning foods that can help us lose weight or the top exercises that can provide us with our dream physique. So, we started looking for the best food combinations that not only helped people lose weight but they were able to reach their goal weight that much quicker. You don't believe us? Well, take a look at these food combinations, try them out, and let us know in the comments section whether they actually worked for you.
Apples, Peanut Butter, and Cinnamon Power Combo to Start with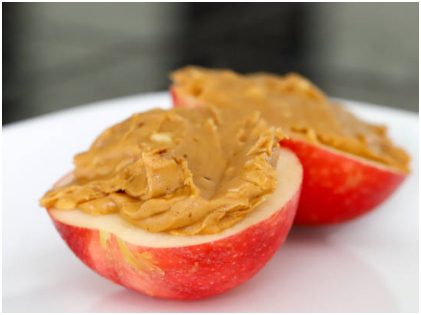 When it comes to food combinations we can seldom look beyond the classic example of apple peanut butter and cinnamon. The antioxidant and fiber-rich apples and the monosaturated fat-rich peanut butter are surely a match made in foodie heaven. Peanut butter can help you slim down as it keeps your hunger pangs for longer. Its polyunsaturated fat content also helps in insulin sensitivity. Choose a peanut butter that contains just roasted peanuts, smear it on slices of apple, and there you have a powerful food combination that has the potency to beat visceral fat. You can even sprinkle a dash of cinnamon, which is rich in polyphenols and is excellent for keeping your blood sugar in control. It contains Cinnamaldehyde, which lends cinnamon a flavor and cut belly fat.
The Fat burning Elixir of Green Tea, Lemon, and Mint
Tea is one of the best drinks to blast away the harmful visceral fat. Green tea is particularly high in a compound called ECGC, which has several fat-burning properties. It also contains catechins, that help release the fat from the fat cells, and helps your liver fat burn energy. You can add lemon to your green tea and top it off with a sprig of mint leaves to act as an appetite suppressant.
Power Up With Greek Yogurt, Raspberries, and Almonds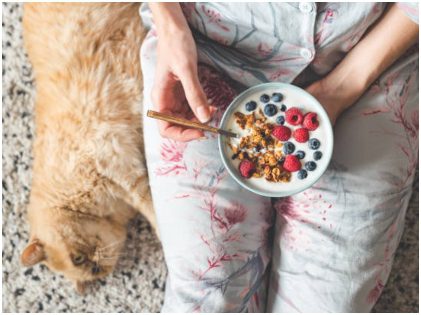 Greek yogurt has the most potency in yogurts to burn fat. It's protein-rich and contains 20 grams of protein in a 7-ounce serving, which helps you burn fat and also pack in the muscle. It also packs in vitamin D and calcium lowers cortisol levels and helps accelerate the fat-burning process.  You can double up your protein powerhouse snack and eat it as a dessert as you add raspberries, the polyphenol-rich fruit that is simply magical by blasting away the fat. You can add a few almonds to cater to your salty crunchy craving. Just a few ounces of almonds as little as 1.5 ounces can not only help in reducing belly fat but also leg fat.
The Fat-Burning Drink of Water, Cucumber, and Lemon
Detox waters are the coolest as it not only boosts weight loss but they are plain delicious. Flavoring your water can also mean you drink more water and make drinking water fun. It also has metabolism-boosting qualities and can accelerate the belly-fat-burning process. Just add a few slices of cucumber which are rich in vitamin C and K. Also lemon has polyphenols that can curb your appetite and also contain slimming polyphenols.
Delicious Oatmeal, Blueberries, and Cinnamon Combo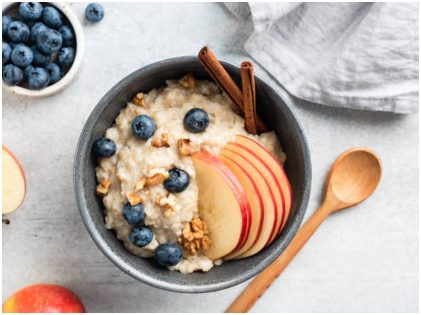 Packing on some high-fiber whole grains can work as a great hack for weight loss. There is no better whole grain than oatmeal to lower weight and whittle away your waistline. A high content of insoluble fiber can curb your hunger pangs and make you feel satisfied for a longer period of time. Make it delicious by adding a bit of natural sweetness with blueberries, which are also antioxidant-rich and can beat belly fat. Research says adding a fair quantity of blueberry powder can cut away abdominal fat. Adding a sprinkle of cinnamon can make the combination a great fat-scouring combination. It helps that it tastes wonderful. Who would not want to have such a delicious meal to break your fast with?
Now that you know about all the power combinations, which one is your favorite? Which one have you tried before and got great results? Write to us in the comments section below, also don't forget to tell us about your own food combinations that have helped you drop those excess pounds.
More in Nutrition & Weight Loss