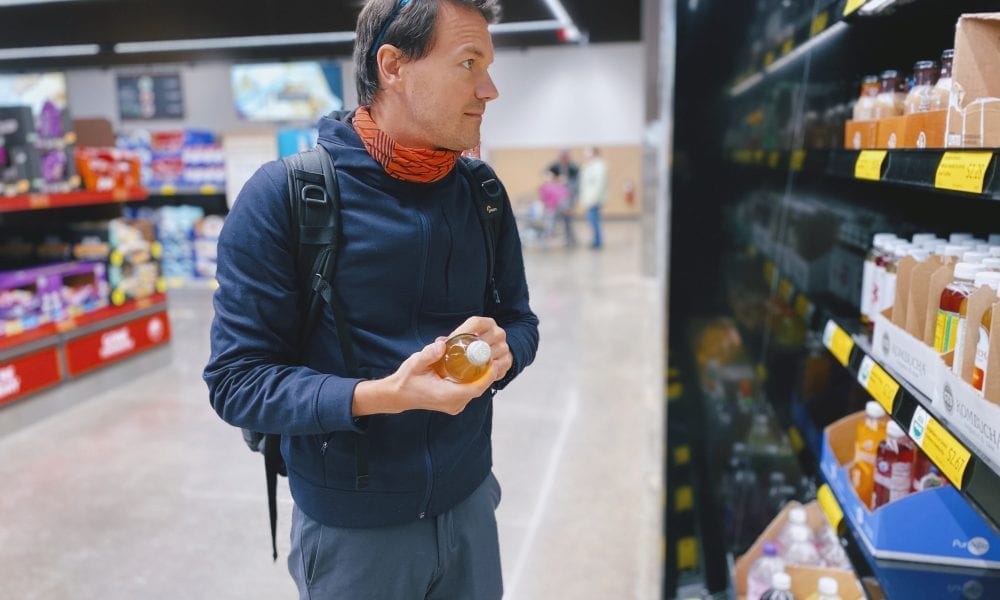 Breaking Down FDA's New Nutrition Label: Here's What You Should Know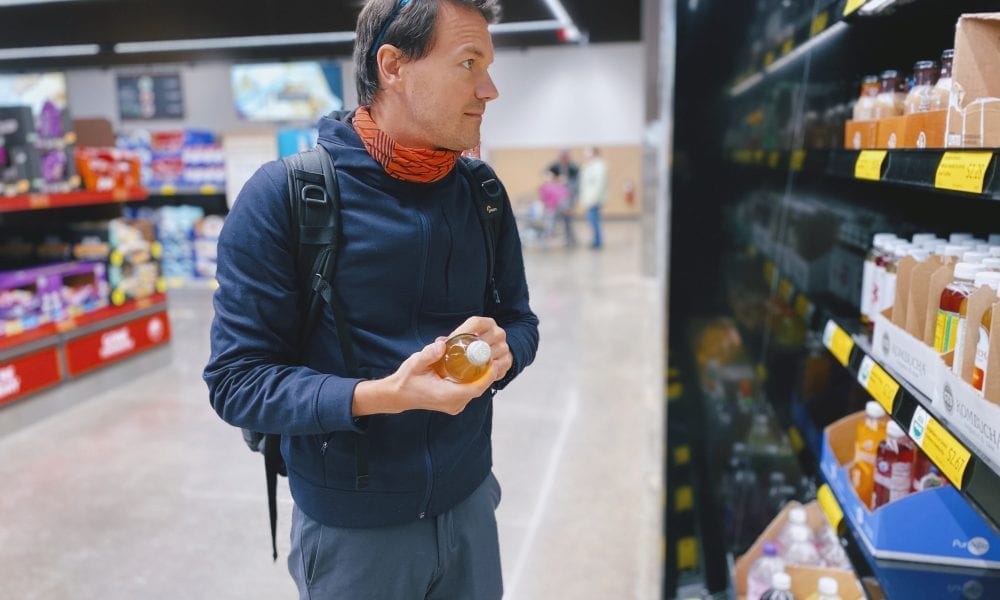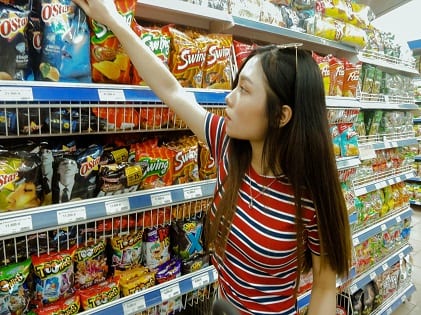 In a lot of countries, it is necessary to mention nutrition facts or nutrition labels in the labels of food packages. They are mostly to help limit and get enough of a specific nutrient. This is one of the many varieties of labels on the food that is a mandatory regulation for manufacturers. In some countries, they include the ideal intake percentage of nutrients daily.
A few years ago, the FDA suggested changing food labeling. The new labels will provide more accurate information to help the consumers decide better on their food intake. While the decision dates back to 2016, the manufacturers had time until January 2020 to implement it. However, manufacturers with over $10 million annual sales or less get an extra year to do it. Here are some of the significant changes made:
Serving Size
Unlike the old Nutrition Label, manufacturers should now provide the count of calories and nutrients of both per serving and per package in separate columns. This way, consumers will be aware of how much calories and nutrients they intake if they finish a single meal or the entire package. For packages that one can end in a single sitting, the manufacturers can provide nutrients and calories in their labels as one serving.
Necessary Nutrients
There are also changes to the list of nutrients needed for manufacturers to indicate on their Nutrition Facts. It is essential to disclose information on Calcium, Potassium, Vitamin D, and Iron on every label. While Vitamin A and Vitamin C are no longer mandatory declarations. However, manufacturers can choose to do so voluntarily. Research shows that while Vitamin A and Vitamin C were lacking in American diets in the early 1990s. It is sporadic to have deficiencies in these vitamins in our population now. For this reason, the FDA decided to take it down from the label.
Manufacturers must include "added sugar" in their label. They should also indicate the amount in grams and also in percentage Daily Value. We all know that some ingredients in packaged foods already have natural sugar in them. So, it will be beneficial to know how much additional sugar made it to the final product. Count of Calories from Fat that was also removed from the new label for reasons that Research shows that the type of fat is far more important than the amount. This said the FDA would continuously require manufacturers to include Total Fat, Saturated Fat, and Trans Fat on the label.
The daily value of other nutrients such as Sodium, Vitamin D, and dietary fiber was also updated. Recent scientific evidence by the Institute of Medicine and other reports is what led to this change. Manufacturers should calculate and include the percent Daily Value of the nutrients one must use. This will be a reference to how much one should consume or limit.
Nutrition Label Design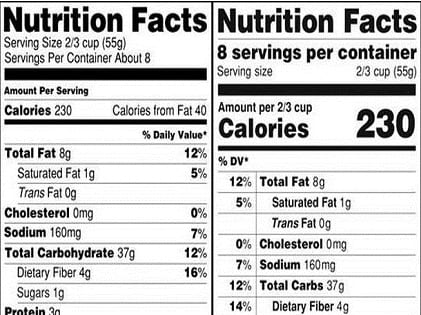 The FDA also wanted to provide a refreshing design, besides updating the content label. As we know, there's no update to the nutrition label design in the last 20 years. Its look and content stayed the same until this recent change. The look of the label became iconic. So, it will remain the same, only with some improvements that will highlight the necessary information and facts for consumers.
To increase the attention to the information, there's an increase om the text size for serving size, servings per container, and calories. The serving size and number of calories are also in bold for more emphasis. And for consumers' better understanding, manufacturers should also include a footnote that further explains what percent Daily Value means. From the effectivity date, consumers will find the following on their nutrition label: "The % Daily Value tells you how much a nutrient in a serving of food contributes to a daily diet. Two thousand calories a day is for general nutrition advice."
Know that the updated Nutrition Label is not to tell consumers what to eat. Its purpose is to provide information that can help people make better and informed choices on their food intake. The information is to create awareness. It will always be your decision which food is best for you and your family. You can choose to ignore it, or you can also choose to use it as a guide to your daily diet.
More in Nutrition & Weight Loss