Healthy Frozen Food Items to Maintain a Weight Loss Routine
In today's world, where both men and women are working, it's very difficult to have completely homemade food. Women don't have time to prepare everything to cook from scratch. In the last decade, there was a growing trend of consuming oily, unhealthy fast-food. Those unhealthy eating habits were resulting in enormous amounts of diseases in people like diabetes, high blood pressure, and even cancer.
But today, there is a vast variety of healthy frozen foods is available for every meal-breakfast to dinner. They are extremely easy to find in supermarkets and are very less time-consuming to cook. For instance, just toss 4 pieces of salmon in the air fryer, steam some bag veggies and the meal is ready. Also, they are not just tasty but nutritious too, with high amounts of proteins, vitamins, and fiber and minimal amounts of fats. Moreover, most frozen foods come with built-in control portions so people don't over-fill their plates and tummies. In this article, we are going to highlight some frozen foods which can be consumed at every meal.
VitaTops Deep Chocolates
These fluffy chocolate muffins are ideal for breakfast, it contains only 100 calories and 10 grams of fiber. You can Compliment it with string cheese or a boiled egg for a balanced meal.
Veggie Burgers
Many of them are made of fiber-rich vegetables and whole grains, and some even have a comparable protein content to meat. That means they'll keep your tummy feeling full for hours, although they contain only 150 calories. According to research consuming plant-based protein aids in losing weight and maintaining overall health.
Sweet Potato Quinoa Bowl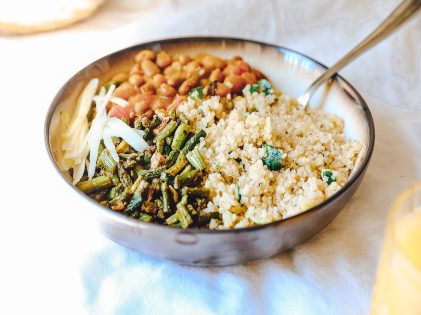 This quinoa bowl contains a bed of quinoa and brown rice with roasted sweet potatoes, black beans, and some kale on top. This combination of ingredients has rich amounts of plant-based protein and fiber; which can make you feel full for hours with only 270 calories in 12 grams of recommended meal portion.
Salmon Pasta
Salmon is rich in omega-3 fatty acids, which provide a number of health benefits, from making your blood less likely to form clots to helping reduce your triglyceride levels. Salmon also offers protein — and this meal has enough of it, at 25 g, making it an excellent source with only 460 calories. Eating protein from healthy sources like salmon can decrease your odds of developing diseases and early death, per the Harvard T.H. Chan School of Public Health.
Cauliflower Rice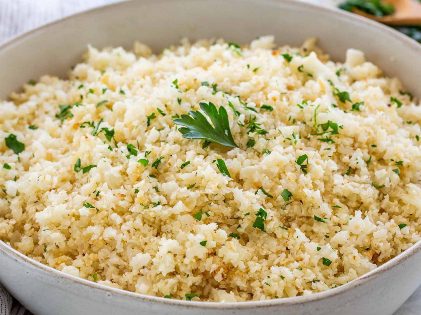 Cauliflower rice contains only 29 calories and 4.7 grams of carbs per 100-gram serving, making it a decent rice swap for weight loss. You can easily include cauliflower rice in stews, casseroles, and even as a replacement for traditional rice in any dish. Frozen cauliflower rice is likely the most suitable and convenient of all, It cooks within minutes and offers nearly as many nutrients as its fresh counterpart.
Thai Red Curry Chicken
This Thai red curry chicken comes loaded with flavor and nutrition. The red peppers and green beans provide fiber and vitamins, while the chicken ups the meal's protein with only 350 calories. If you feel that veggies are not enough, you can add some raw or steamed veggies like carrots and broccoli on the side or compliment it with a walnut top salad to enhance the protein and fiber content in the meal.
Greek Yogurt Bars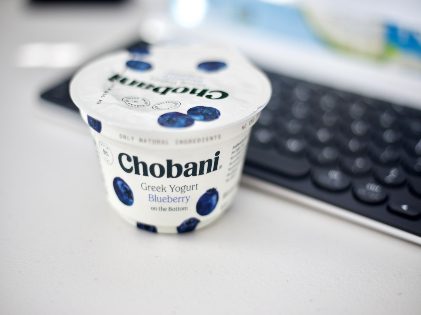 When your sweet tooth craves, you'll surely desire to have a box of these creamy treats in your freezer. Frozen Greek yogurt bars are an amazing low-calorie dessert option, and as an additional bonus, these frozen delights often have a healthy dose of protein and gut-increasing probiotics since they're made from yogurt.
Many times when people aim to reduce weight, they cut out sweets completely. Instead, they should take small treats regularly to prevent feeling deprived in their weight loss journey.
Sweet Potato and Wild Rice Hash Harvest Bowl
This ready-to-eat bowl comes with tomato, avocado, sweet potatoes, and mushrooms, plus beans and wild rice with 15grams of protein and 310 calories. To add on more, you can include meat of your choice to increase the protein portion in the meal.
These are some of the healthiest frozen food items you can find in your nearest supermarket. However, do not forget to ask a nutritionist before including any new food in your weight loss diet plan.
More in Nutrition & Weight Loss