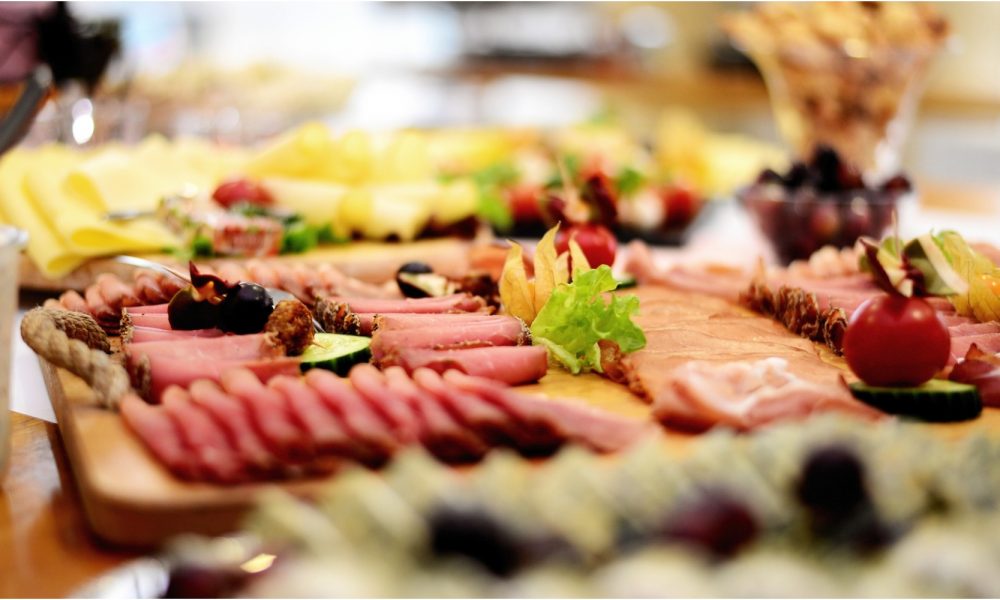 The Surprising Nutritional Benefits Of Festive Foods You Should Know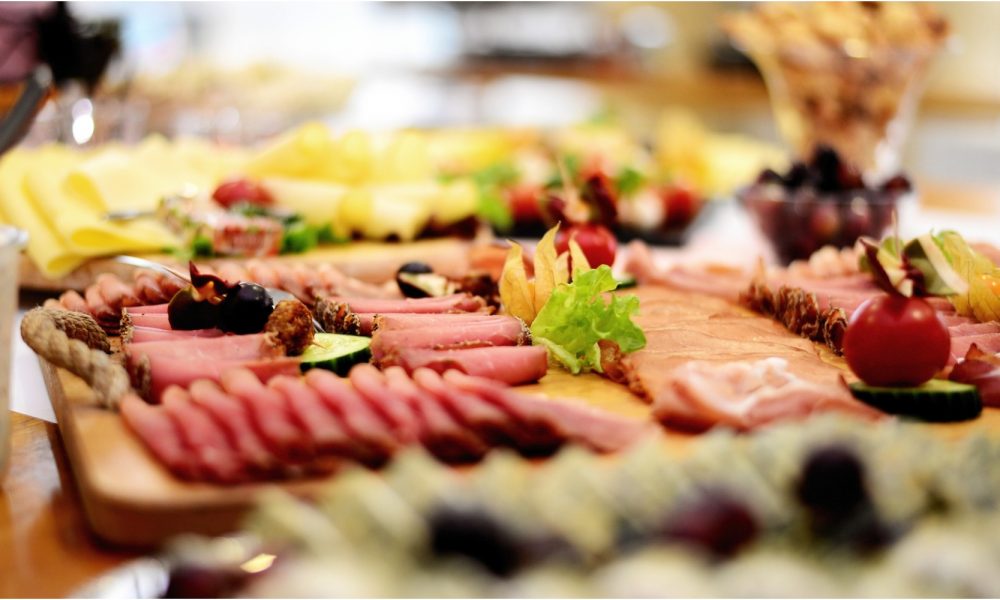 The festive year-end season is all about fun and celebration. A sense of happiness prevails everywhere where you can enjoy dinner together with your friends and family members at the same tables following a melodious Christmas carol. In such a jolly mood, it's hard to say no to a table full of delicious foods such as roasted turkey, roast potatoes, mulled wine, and so on. But gluttony doesn't have to be all bad every time. In fact, the food on your Christmas table has some serious health benefits. Let's know them in detail.
Turkey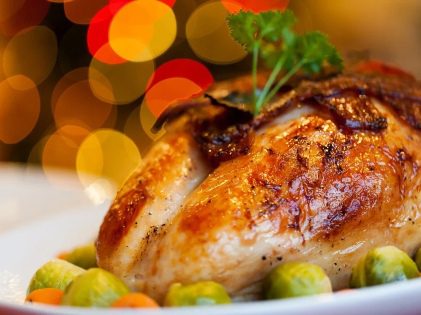 The roasted stuffed turkey is the mandatory Christmas table attraction that can bring meat lovers of the family closer together than ever before. Sure it isn't as exciting as a piece of sliced steak. However, turkey surely is low-key famous, garnering a fan base of its own. Like any other meat, it's also rich in protein which is the building block of your body muscles and bones. Protein also acts as a metabolism booster fueling your energy greatly. Turkey meat also consists of Selenium, zinc for healthy skin. The tryptophan substance of turkey fuels the serotonin production of your body that results in a happy and cheerful mood.
Roast Potatoes
Roast potato is a Christmas staple that has to be on a festive menu. People often eat them as mashed, but the perfect crispy roast potatoes can satisfy your craving pretty well. Potatoes are full of potassium and calcium. When you roast them after boiling a bit, it retains the key vitamins and macromineral intact needed for your body development. While potassium helps regulate your body's fluid balance, calcium makes your bones and teeth stronger. It also consists of Vitamin C, an essential immunity booster usually found in citrus fruits.
Cranberries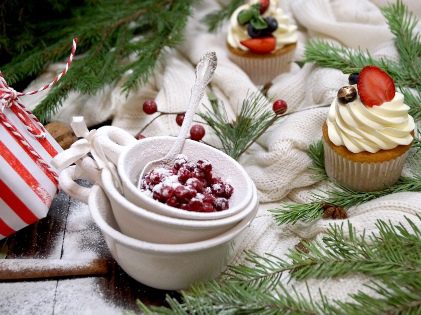 No Christmas dinner is complete without a sweet and sour cranberry sauce. Whether you have store-bought cranberries or make a sauce in your home, you can stuff them in a mixture to bring out an exotic flavor. Cranberries are proven fruits to fight against urinary tract infection diseases. Cranberries are full of antioxidants that help fight against UTI diseases and cavities.
Brussel Sprouts
Brussel sprouts may not be everyone's favorite festive food, but sure, they give you a taste of veggies on your Christmas plate. High in fiber and omega-3 fatty acids, brussels sprout is a smaller version of cabbage that goes well with roast onions or bacon slices.
While including plenty of fiber in your daily diet is a determining factor of your bowel movement, omega-3 fatty acids keep your heart healthy. So, if you are a vegan or love a handsome portion of veggies on your plate, sprouts can be an option to consider.
Chestnuts
When Brussel sprouts are here, can chestnuts be far behind? Chestnuts can go well with small sprouts or cabbages. You can roast them in the oven and mix them with your small sprouts for healthy eating. Chestnuts are full of antioxidants and are a great source of vitamin C. They also provide essential minerals that help improve the digestive system. The added iron and protein in chestnuts can only boost the health benefits of the item.
Mulled Wine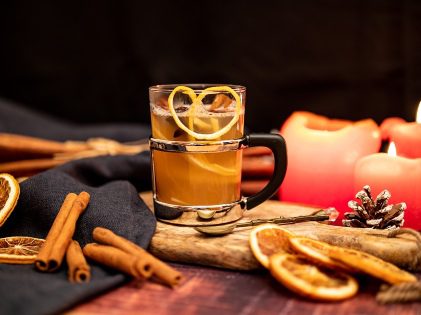 No festival is incomplete without a sip of fine wine. Can mulled wine be the answer? Well, mulled wine is not exactly a fine wine. Rather it's a cocktail made with red wine and other mulling spices with a slice of orange on top. Mulled wine mainly has polyphenols and piceatannol minerals that keep your heart healthy and slow down the aging process. Mulled wine usually serves as warm, so there's nothing better than a glass of warm drink on a freezing Christmas afternoon.
While the festive season is already underway, sometimes it's hard to keep up with healthy foods always. You often have a night out with your buddies and have a blast the entire night. Waking up the next morning with a hangover and starting to eat healthy somehow doesn't make sense at all.
But if you add the items mentioned above to your menu during the festive time, it will be beneficial for your health only. However, before you make the big dietary change, make sure you discuss it with your doctor. That way, you can be sure that you are making the right choices!
More in Nutrition & Weight Loss