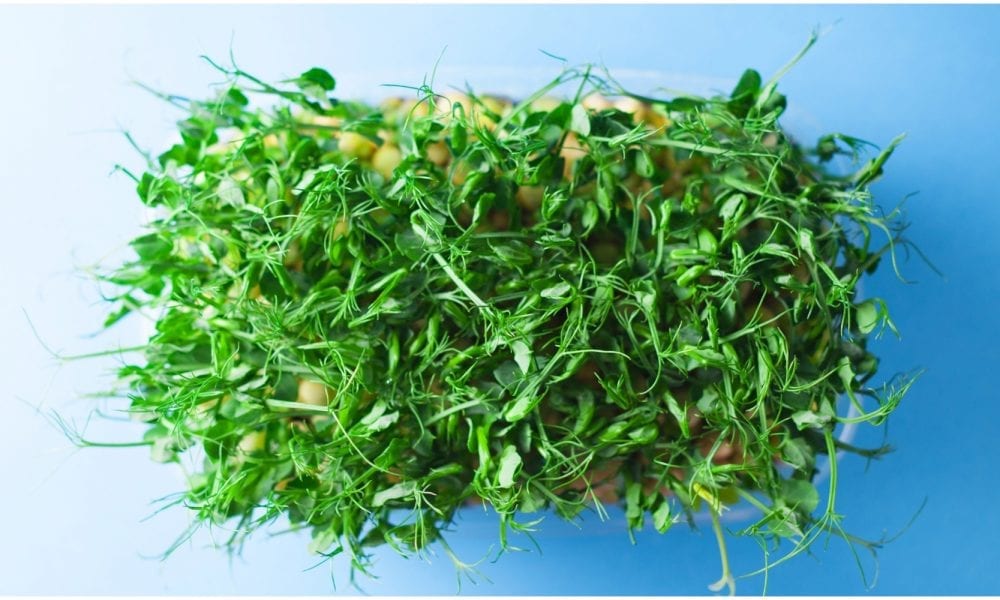 Tastiest And Healthiest Microgreens You Can Grow In Your Backyard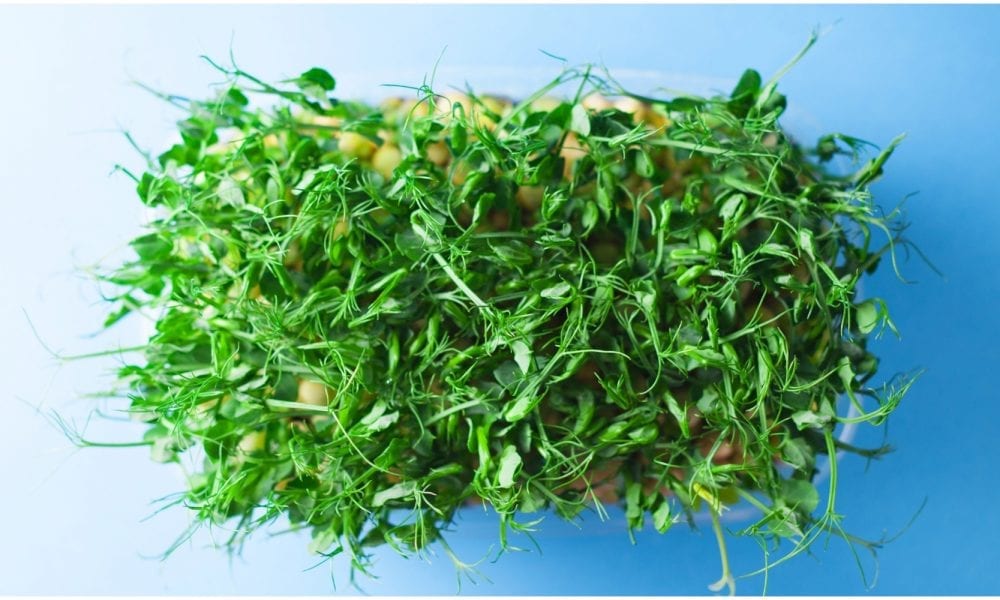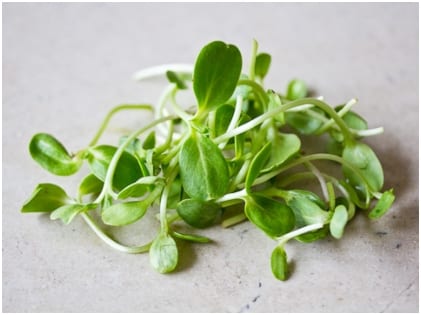 Microgreens have become an integral part of a healthy diet. People usually ponder a lot on what to include in a diet to reach the optimum nutrition level. Nowadays, various culinary creations have lots of sprouts and shoots as ingredients.
Microgreens are available in various flavors, ranging from lemony to nutty to spicy, and the list of nutrients packed in them is huge. The best part is that you can grow them in your backyard. In case you think that you should be adding these nutritional powerhouses to your platter, below are four varieties of microgreens that you can opt for.
Sunflower Shoots
The majority of the time, you will find a flavor in the microgreens that would remind you of what they would grow up to be in the future. Sunflower shoots fall in the same group, and their flavor falls somewhere between lemony and nutty, with a hint of a green taste. Just like radish shoots, you can eat sunflower shoots raw in sandwiches, salads, wraps, and other food items. Talking about their nutrition profile, they are a great source of protein.
Sunflower shoots are rich in essential amino acids. It has minerals like magnesium, potassium, iron, copper, calcium, and phosphorus. With an abundant quantity of zinc in them, these microgreens improve your immune system and boost your digestion. Additionally, sunflower shoots offer vitamin A, vitamin B complex, vitamin D, and vitamin E. They take around 10 to 12 days to be ready for harvesting. Once you cut them, you can stack them up in the fridge for up to two weeks or so.
Pea Shoots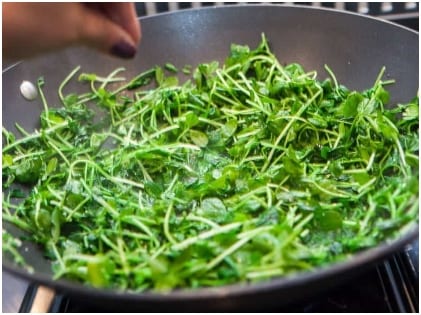 You might have seen pea shoots growing in your garden before, but had never contemplated cooking them. However, it might take you by surprise once you get a bite of these soft little shoots. As far as the flavor of pea shoots is concerned, it is quite mild. Whenever you add raw or cooked pea shoots to any dish, you can enjoy the tender crispness that they offer.
During the summer season, add these microgreens to any wrap or salad or gorge on a handful. Just like all kinds of microgreens, pea shoots are rich in vitamins, including beta carotene. They grow at a rapid pace. By the time they rise to three to four inches, you can harvest them. It would help if you consumed pea shoots before they are three weeks old.
Radish Sprouts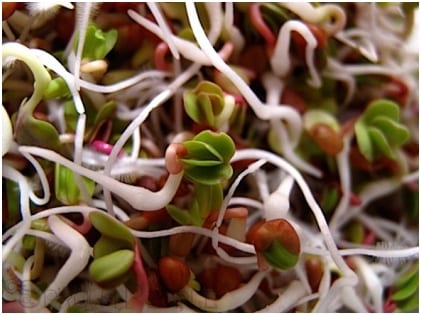 If you are not in favor of some mild stuff, you can certainly opt for radish sprouts. These microgreens are spicy and add a good quantity of heat to a dish. If radish is your thing, then you will certainly love radish sprouts. Please consume them raw. You can also add them to a cooked dish before you relish it. Radish sprouts are powerhouses, wholly packed with vitamins.
Aside from being loaded with vitamin A, vitamin B, vitamin C, vitamin E, and vitamin K, radish sprouts also contain iron, magnesium, calcium, potassium, phosphorus, and zinc. They also offer chlorophyll and essential amino acids, aside from roughage and fiber, good for the human body. With beautiful pinkish streaks, the radish sprouts are beautiful. These microgreens tend to grow fast, and you can harvest them quickly.
Wheatgrass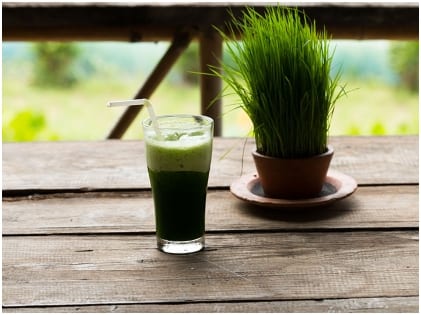 Wheatgrass has a reputation for being one of the essential additions to powerful diets. You might dislike the heavy flavor, but you will get used to it with time. It can be a great ingredient in juices and smoothies where the veggies and fruits can cover up the heavy flavor. However, this doesn't imply that it will lose its nutritional value. Nutrition-wise, wheatgrass is one of the best microgreens to savor. You get vitamins A, vitamins B complex, vitamin C, as well as vitamin E.
Wheatgrass is also abundant in calcium, zinc, iron, magnesium, selenium, phosphorus, and potassium. Selenium, as is widely popular, and happens to be a powerful antioxidant. It helps fight against cancer. You can harvest wheatgrass in six to ten days. Once these microgreens are ready, you can add them as vital ingredients in smoothies and juices.
The best part of microgreens? You can grow them in your backyard, and even indoors. You need some potting soil, some pots, and ensure that your plants get sufficient sunlight and water. Happy planting!
More in Nutrition & Weight Loss